SCOTTISH CLAN TATTOO DESIGNS & SYMBOLS - INNES
Tattoo Symbol Index - A B C D E F G H I J K L M N O P Q R S T U V W X Y Z

Scottish Tattoo Designs >> Innes
Innes Clan Tattoos - Berowald, a Flemish nobleman was granted this barony in 1160 by Malcolm IV. In 1226, Alexander II granted a charter to Berowald's grandson, Walter, who assumed the surname of Innes. The eighth Laird, 'Good Sir Robert', who died around 1381, had three sons: Sir Alexander, who later succeeded the ninth Laird, and who married the heiress of Aberchirder; John, later Bishop of Moray, who restored Elgin Cathedral after it had been destroyed by the Wolf of Badenoch; and George, head of the Scottish Order of Trinitarian Friars. Sir Alexander's son, Sir Walter, was chief for 42 years until his death in 1454. His son, Sir Robert Innes, the eleventh Laird, fought under the Earl oh Huntly at the Battle of Brechin in 1452 and sought to expiate the sins of his life by founding the Greyfriars of Elgin.
His grandson, Sir Robert, the twentieth chief, was a Privy Councilor who represented Moray in Parliament, and he was created a Baronet of Nova Scotia in 1625.
| | |
| --- | --- |
| | His eldest son, James, was armour bearer to James III, and entertained James IV at the Castle of Innes in 1490. He and his son, Alexander, were noted patrons of the arts and architecture. Alexander the Proud, the 16th chief, was executed by the regent Morton for the murder of Walter Innes and was succeeded by his brother, John, who resigned his chief-ship to his cousin, Alexander Innes of Crommey. His kinsman, Robert Innes of Innermarkie, murdered him at Aberdeen in 1580 during a family quarrel. |
Although a prominent Covenanter, he welcomed the uncrowned Charles II at Garnoch in 1650, and raised a regiment to fight for the royalist cause. He sold the Aberchirder estates but built Innes House. The third Baronet married Lady Margaret Ker through whom Sir James Innes, the sixth Baronet and twenty fifth chief, succeeded to the dukedom of Roxburgh in 1805. His son was granted an additional title of 'Earl Innes' in 1836. The present Duke of Roxburgh would be chief of the Clan Innes but is barred from the title as he bears a compound, or double-barrelled surname.
Clan Innes Motto: Be Traist ~ From Gaelic: Be Faithful
See also: Claddagh, Thistle Tattoos, Scottish Lion Tattoo Designs, Welsh Dragon Tattoos, Scottish Tattoo Designs, Celtic Tattoo Designs, Family Crests, Boar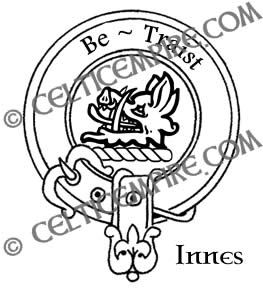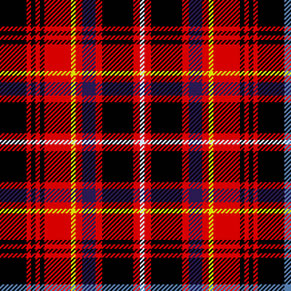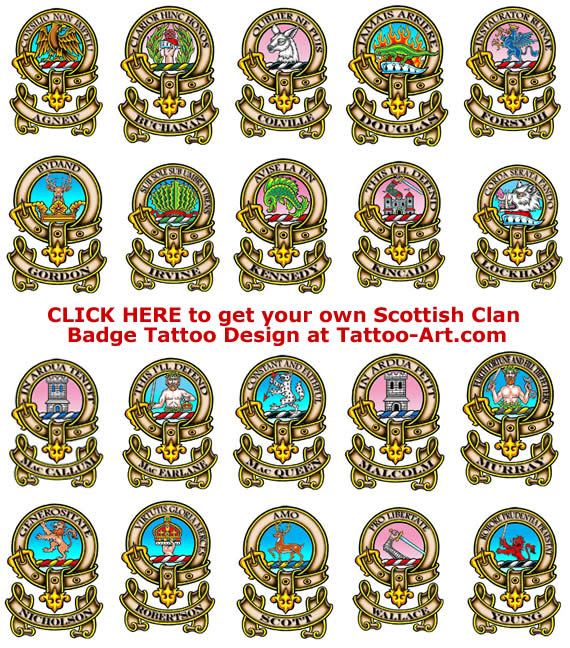 Scottish Tattoo Designs >> Innes

Tattoo Symbol Index - A B C D E F G H I J K L M N O P Q R S T U V W X Y Z