SCOTTISH CLAN TATTOO DESIGNS & SYMBOLS - HUNTER
Tattoo Symbol Index - A B C D E F G H I J K L M N O P Q R S T U V W X Y Z

Scottish Tattoo Designs >> Hunter
Hunter Clan Tattoos - At Hunterston in Ayrshire there is a carefully preserved on a frail parchment a charter signed by Robert II on 2 May 1374, confirming the grant of land to William Hunter 'for his faithful service rendered and to be rendered to us in return for a silver penny payable to the Sovereign at Hunterston on the feast of Pentecost'. To this day the Laird of Hunterston keeps silver pennies, minted in the reign of Robert II and George V, in case of a royal visit to the district on the day appointed for the payment of his rent. William Hunter, who received this charter, is reckoned the tenth Hunter of Hunterston. In even earlier records, William and Norman Hunter appear using the Latin form of the name, 'Venator'. Aylmer le Hunter of the county of Ayr signed the Ragman Roll in 1296 as one of the nobles of Scotland submitting to Edward I of England.
By the fifteenth century the Huinters were hereditary keepers of the royal forests of Arran and the Little Cumbrae.

It appears that they held this office from an early date, and the family claims a long descent from the holders of similar offices in England and Normandy before coming to Scotland. By tradition, an ancestor of the Hunters was with Rollo, the Viking, at the sack of Paris in 896, and was later appointed one of the huntsmen to Rollo's descendents, the Dukes of Normandy.
The hunters followed William the Conqueror's queen, Matilda, to England, and because of this are not included in the list of companions to the Conqueror. The Hunter's wife was lady-in-waiting to Queen Matilda, and presumably had a hand in making the famous Bayeux Tapestry. It seems likely that the family came to Scotland in the early 12th century at the invitation of David I, who was brought up with his sister at the Norman court in England, and were given the lands which eventually became known as Hunter's Toune.
In the 16th century the service to be rendered by the Hunter's became chiefly military. John, the 14th Laird, died with his king at Flodden.
Clan Hunter Motto: Cursum Perficio ~ From Latin: I accomplish my course
See also: Claddagh, Thistle Tattoos, Scottish Lion Tattoo Designs, Welsh Dragon Tattoos, Scottish Tattoo Designs, Celtic Tattoo Designs, Family Crests, Dog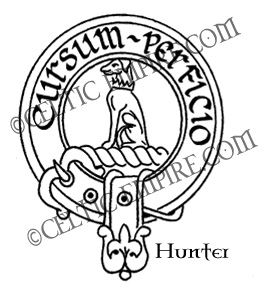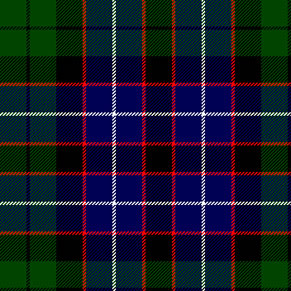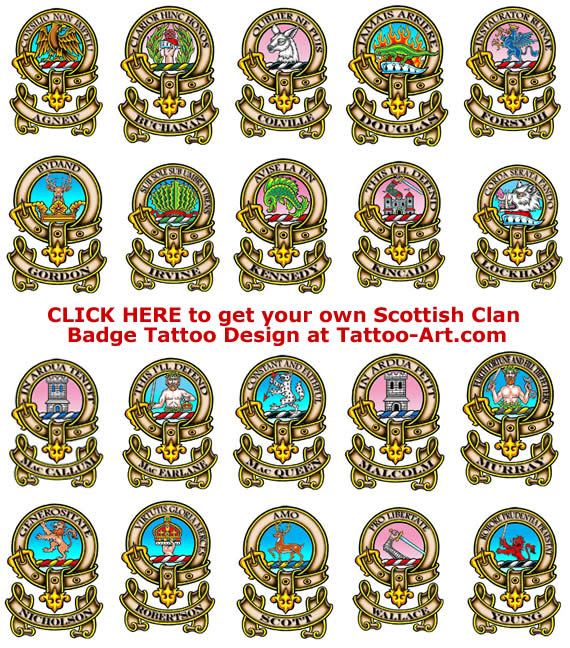 Scottish Tattoo Designs >> Hunter

Tattoo Symbol Index - A B C D E F G H I J K L M N O P Q R S T U V W X Y Z