SCOTTISH CLAN TATTOO DESIGNS & SYMBOLS - HOPE
Tattoo Symbol Index - A B C D E F G H I J K L M N O P Q R S T U V W X Y Z

Scottish Tattoo Designs >> Hope
Hope Clan Tattoos - This name may be of native Scots origin, derived from the Borders family of Hop or Hoip. John de Hop of Peebleshire and Adam le Hoip both appear on the Ragman Roll of Scottish nobles submitting to Edward I of England in 1296. The middle English 'hop' means 'small valley' and as a component part is a common place name. Nisbet suggests another derivation may be from the family de H'oublon of Picardy. The French 'oublon' means 'hop', and when translated into English it became Hope. The immediate ancestor of the principal line , John de Hope is said to have come to Scotland from France in 1537 as part of the retinue of Magdalen, first wife of James V. He married and settled in Edinburgh where he prospered and had a son, Edward, who was commissioner for Edinburgh to the first General Assembly of the Church of Scotland in 1560. His grandson, Sir Thomas Hope, was appointed Lord Advocate by Charles I. He acquired the estate of Craighall in the parish of Ceres in Fife, which thereafter was the principal family designation.
Sir Thomas Hope of Craighall was one of the greatest lawyers of his time, and his work, Hopes Practicks, is occasionally referred to by Scots lawyers today.

In 1628 he was created a Baronet of Nova Scotia and in 1638 was a drafter of the National Covenant. He died in 1446, having seen two of his sons raised to the Supreme Court Bench. His eldest son, who succeeded to the Baronetcy, took the judicial title of 'Lord Craighall.
He is credited with advising the exiled Charles II to 'tret with Cromwell for one half of his cloak before he lost the whole'. The sixth Baronet sold the estate of Craighall in 1729 to his kinsman, the Earl of Hopetoun. Sir Thomas Hope, eighth Baronet of Craighall, was a noted agricultural improver, and the Edinburgh parkland known as The Meadows, bordered by the street known as Hope Park, were laid out by him.
Clan Hope Motto: At Spes Infracta ~ From Latin: Yet my Hope is Unbroken
See also: Claddagh, Thistle Tattoos, Scottish Lion Tattoo Designs, Welsh Dragon Tattoos, Scottish Tattoo Designs, Celtic Tattoo Designs, Family Crests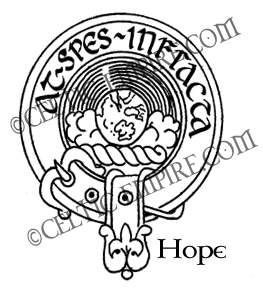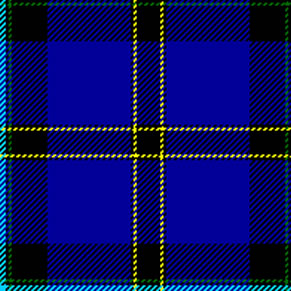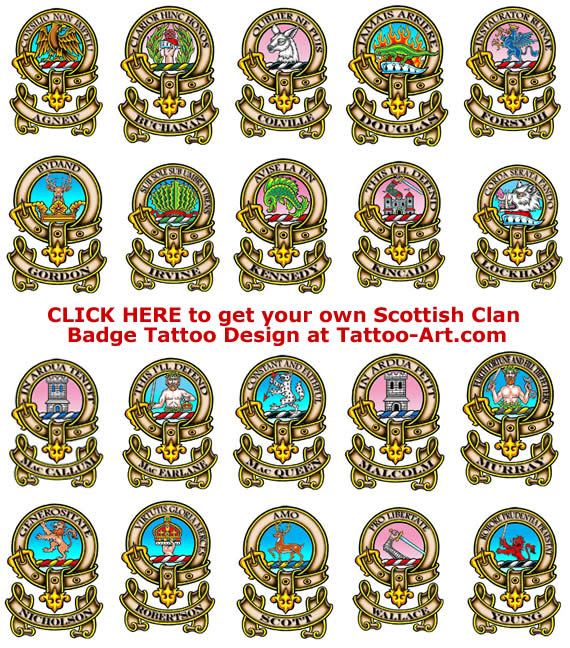 Scottish Tattoo Designs >> Hope

Tattoo Symbol Index - A B C D E F G H I J K L M N O P Q R S T U V W X Y Z