SCOTTISH CLAN TATTOO DESIGNS & SYMBOLS - HAY
Tattoo Symbol Index - A B C D E F G H I J K L M N O P Q R S T U V W X Y Z

Scottish Tattoo Designs >> Hay
Hay Clan Tattoos - This family descends from a member of the de La Haye, powerful Norman princes who followed William the Conqueror to England in 1066.
| | |
| --- | --- |
| | William de La Haye, cup bearer to Malcolm IV, was claimed as ancestor by Sir William Hay of Errol in 1453. The lands of Errol in Perthshire were confirmed to William de Haya by charter around 1172. The fortunes of the family were secured when Sir Gilbert Hay became one of the faithful comrades-in-arms of Robert the Bruce, not only at the glory of Bannockburn, but sharing the hardships of the earlier campaigns. |
Gilbert was rewarded with the lands of Slains in Aberdeenshire, but more importantly with the office of Lord High Constable of Scotland. Hay was first created constable in 1309 and then, by charter dated 12 September 1314, the title was made hereditary. This dignity, which is still enjoyed by the present chief, gives the holder precedence in Scotland before every other hereditary honour, saving only the royal family itself. The Lord High Constable was responsible for the personal safety of the monarch, and was sword bearer at coronations. He maintained a ceremonial royal guard, called Durward of Partisans, and has theoretical jurisdiction over persons indicted for riot or crimes of bloodshed near the royal person.
Sir Thomas Hay, seventh Baron of Erroll, brought royal blood into the family when he married Elizabeth, daughter of Robert II. The family who also descended from Celtic kings, through the marriage of David de La Hay to Ethna, daughter of the Earl of Strathearn, and Gilbert, third Baron of Erroll, to Idione, daughter of the Earl of Buchan. Another Sir Gilbert Hay fought for the cause of Joan of Arc and attended the coronation of Charles VII of France at Rheims. From this knight errant descend the Hays of Delgatie, whose castle at Turriff is now restored as the Clan Centre.
Clan Hay Motto: Serva Jugum ~ From Latin: Keep The Yoke
See also: Claddagh, Thistle Tattoos, Scottish Lion Tattoo Designs, Welsh Dragon Tattoos, Scottish Tattoo Designs, Celtic Tattoo Designs, Family Crests, Eagle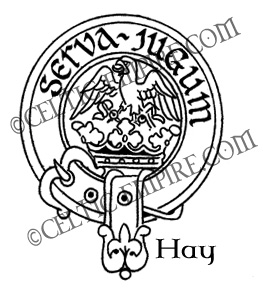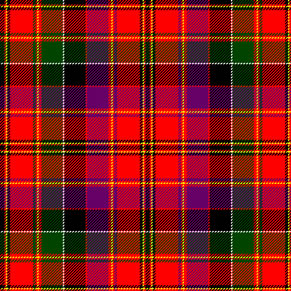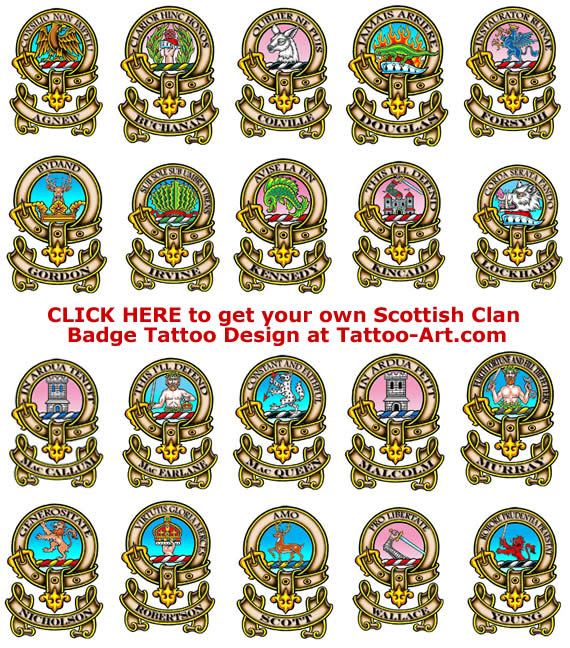 Scottish Tattoo Designs >> Hay

Tattoo Symbol Index - A B C D E F G H I J K L M N O P Q R S T U V W X Y Z