SCOTTISH CLAN TATTOO DESIGNS & SYMBOLS - HALDANE
Tattoo Symbol Index - A B C D E F G H I J K L M N O P Q R S T U V W X Y Z

Scottish Tattoo Designs >> Haldane
Haldane Clan Tattoos - William the Lion bestowed the manor of Hauden on Bernard, son of Brien, between 1165 and 1171. A cadet of this house is believed to have settled in Strathearn, where he acquired lands which were alter incorporated into the barony of Gleneagles, where the chiefs still reside today. The name has nothing to do with the noble bird whose feathers adorn the bonnets of chiefs; rather, it is derived from the Gaelic eaglais, meaning church. The family charters include one from William the Lion to Roger de Hauden of the lands of Frandie near Gleneagles. Aylmer de Haldane appears in the Ragman Roll among Scottish barons swearing fealty to Edward I of England in 1296. He soon, however, allied his fortunes with those of Robert the Bruce in the struggle for Scottish Independence. Sir Simon de Haldane received a charter of part of the lands of Bardrill in Strathearn from Sir John de Logy in 1312. He married Matilda de Arnot, and by this marriage he obtained extensive lands within the ancient Earldom of Lennox.
| | |
| --- | --- |
| | Sir John de Haldane third of Gleneagles, was master of the Household under James III, sheriff principal of Edinburgh , and Lord Justice General of Scotland beyond the Forth. He resigned his lands in Perthshire, Stirlingshire and Fife to the Crown in 1482, and received a charter erecting him into the free barony of Gleneagles in 1482. Through his marriage to Agnes, daughter of Murdoch Menteith of Rusky, he claimed the earldom of Lennox. |
He began a lengthy lawsuit with John Stewart, Lord Darnley, which was finally concluded by a settlement whereby Lord Darnley retained the title to the earldom, and Gleneagles received as compensation one quarter of the lands. Sir James Haldane, fourth of Gleneagles, was appointed Governor of Dunbar Castle in 1505. In 1508 his son, the fifth of Gleneagles, obtained a charter erecting his lands in Lennox and in Perthshire not already forming part of the land of Gleneagles into the barony of Haldane, with its chief at Rusky House. He was killed along with many other Scottish nobles at Flodden 1513.
Clan Haldane Motto: Suffer
See also: Claddagh, Thistle Tattoos, Scottish Lion Tattoo Designs, Welsh Dragon Tattoos, Scottish Tattoo Designs, Celtic Tattoo Designs, Family Crests Eagle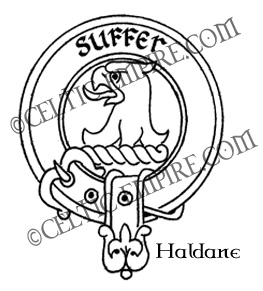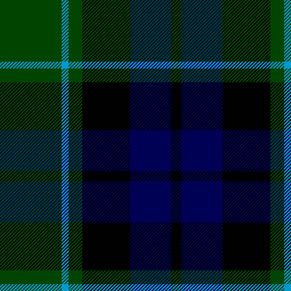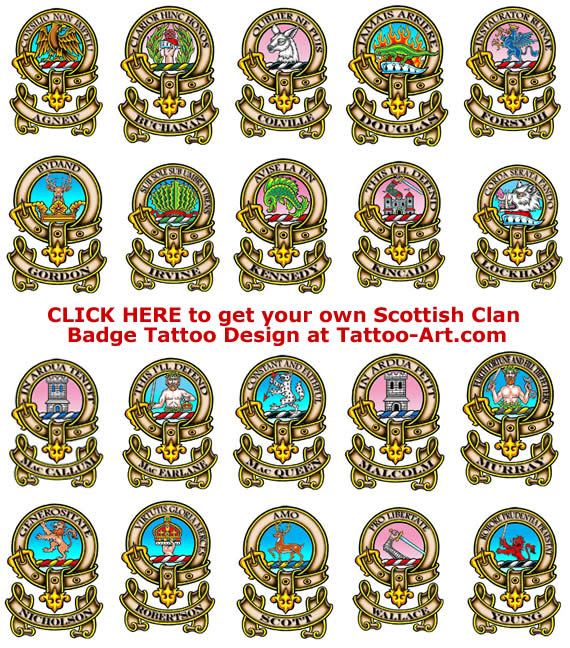 Scottish Tattoo Designs >> Haldane

Tattoo Symbol Index - A B C D E F G H I J K L M N O P Q R S T U V W X Y Z