SCOTTISH CLAN TATTOO DESIGNS & SYMBOLS - HAIG
Tattoo Symbol Index - A B C D E F G H I J K L M N O P Q R S T U V W X Y Z

Scottish Tattoo Designs >> Haig
Haig Clan Tattoos - 'Tyde what may, what'er betide, Haig shall be Haig of Bemersyde. That was the prophecy made in the 13th century by the poet, Thomas the Rhymer. For eight hundred years Bemersyde has been continuously in the possession of the Haigs, from Petrus de Haga, founder of the family to the present chief, the 13th chief and the 2nd Earl Haig. Nisbet asserted that the family was from Pictish or early British extraction, but the name Haga is evidently Norman. Petrus de Haga, proprietor of the lands and barony of Bremersyde, appears as a witness to a charter of Richard de Morville, Constable of Scotland from 1162 to 1188, to the monastery of Dryburgh. The fact that Petrus is mentioned in several charters as 'Dominus de Bremersyde' ( Master of Bremersyde) is evidence that this family were considerable magnates even at that time.
de Haga was one of the noblemen charged by Alexander II with the apprehension of John de Bissett for the murder of the Earl of Atholl at Haddington in 1242. The Barons of Bremersyde appear swearing fealty to Edward II of England in the Ragman Roll of 1296, but they wholeheartedly joined the struggle for Scottish Independence and fought with Sir William Wallace at the Battle of Stirling in 1297.
The 6th Laird followed the banner of Robert the Bruce to the Battle of Bannockburn, although he was only 17 years of age at the time. He was killed at the Battle of Halidon Hill in 1333.

Gilbert Haig was one of the commanders of the Scots host who defeated the Earl of Northumberland at Sark in 1449.
He also opposed the rising power of the Douglas family. His son, James, was an adherent of James III and when that monarch's reign came abruptly to an end with his murder in 1488, Haig was forced into hiding until he could make peace with the younger James IV.
William Haig of Bremersyde fell at Flodden in 1513, Robert, 14th Laird, avenged his Father's death when,, at Acrum Moor in 1544, he captured Lord Evers, the English commander, and carried him in a wounded condition to Bremersyde where he died a few days later. Haig buried him in Melrose Abbey.
Clan Haig Motto: Tyde What May
See also: Claddagh, Thistle Tattoos, Scottish Lion Tattoo Designs, Welsh Dragon Tattoos, Scottish Tattoo Designs, Celtic Tattoo Designs, Family Crests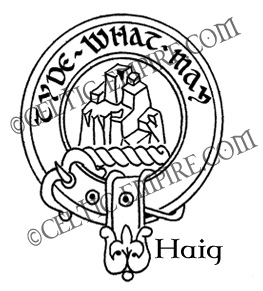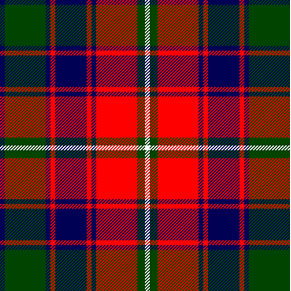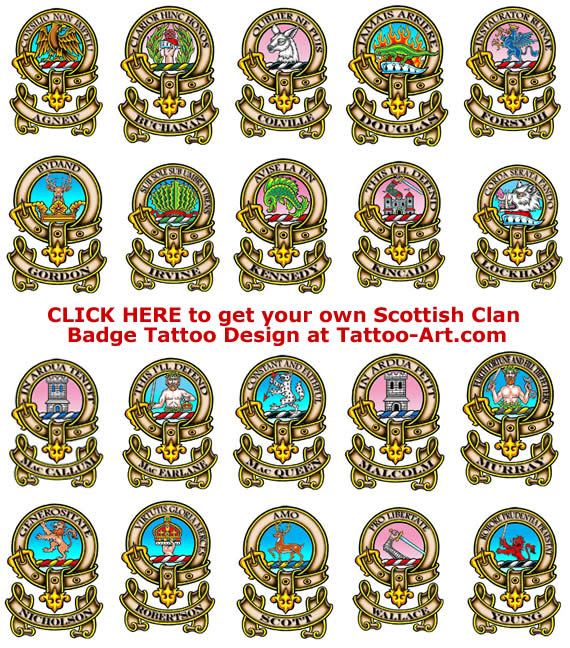 Scottish Tattoo Designs >> Haig

Tattoo Symbol Index - A B C D E F G H I J K L M N O P Q R S T U V W X Y Z