SCOTTISH CLAN TATTOO DESIGNS & SYMBOLS - GRIERSON
Tattoo Symbol Index - A B C D E F G H I J K L M N O P Q R S T U V W X Y Z

Scottish Tattoo Designs >> Grierson
Grierson Clan Tattoos - The personal name for Gregor is from the Greek word for 'vigilant' through its Latin translation, 'gregorious'. This was a popular name in the Middle Ages, particularly among the clergy. 'Grierson' is believed to be derived from his forename, and it has been conjectured that the family came from the same stock as the Macgregor's. However, modern historians have refuted this, and no evidence exists to support their theory.
Gilbrid Macgregor received a charter from the Earl of March of lands at Dalgarnock in Dumfriesshire. Around 1408 the Griersons obtained the lands of Lag, which was to become the principal seat of the family. In a charted of 1420, Gilbert Grierson is describes as 'armour bearer' to the Earl of Douglas. He married Janet, daughter of Sir Siman Glendinning, whose mother was Mary Douglas, daughter of the fourth Earl of Douglas and his wife, the Princess Margaret. This royal connection secured the early fortunes of the family and in 1460, Vedast Grierson of Lag built a strong tower on his lands.
| | |
| --- | --- |
| | His son Roger, obtained a royal charter in 1473 confirming his lands. He was killed at the Battle of Sauchieburn in 1448. The Lairds of Lag also followed James IV to the fateful field of Flodden in September 1513, where they met the same fate as much the flower of Scottish chivalry. |
The Grierson's declared fro the infant James VI during the confrontation between his mother, Queen Mary, and the Protestant lords who held the child. Sir William Grierson of Lag was closely allied to the powerful Maxwell family, and he joined forces with them against the Johnstones of Annandale at the Battle of Dryfe Sands in 1593. He was knighted by James VI around 1608 . His only son, Sir Robert, was succeeded by his cousin, also Robert, who was to become the first Baronet of Lag. Throughout the south and west of Scotland it was this Laird of Lag that for a time made the name of Grierson synonymous with terror and death, in his fierce persecution of the Covenanters during the reign of James VII.
Clan Grierson Motto: Hoc Securior ~ From Latin: Safer By Us
See also: Claddagh, Thistle Tattoos, Scottish Lion Tattoo Designs, Welsh Dragon Tattoos, Scottish Tattoo Designs, Celtic Tattoo Designs, Family Crests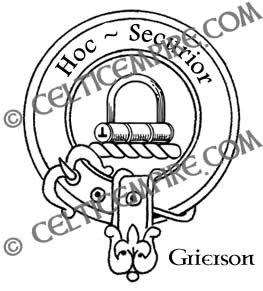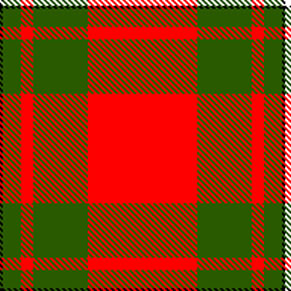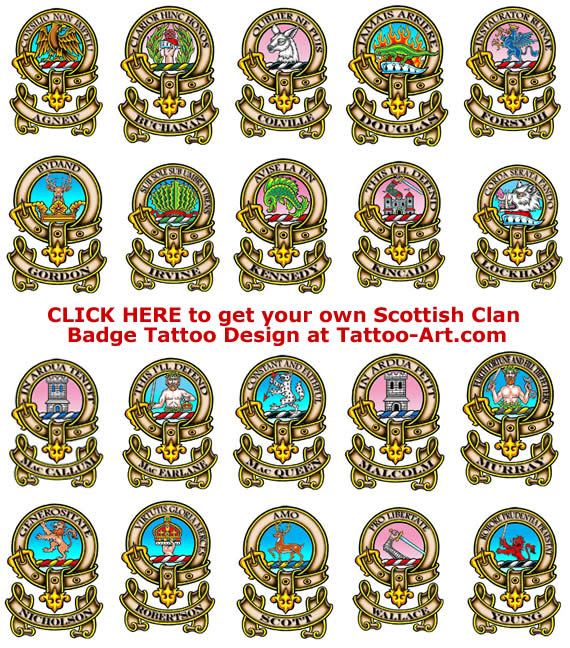 Scottish Tattoo Designs >> Grierson

Tattoo Symbol Index - A B C D E F G H I J K L M N O P Q R S T U V W X Y Z