SCOTTISH CLAN TATTOO DESIGNS & SYMBOLS - GALBRAITH
Tattoo Symbol Index - A B C D E F G H I J K L M N O P Q R S T U V W X Y Z

Scottish Tattoo Designs >> Galbraith
Galbraith Clan Tattoos This surname is said to derive from the Gaelic for 'strange or foreign Briton'.
Black states that it may simply mean 'the Briton's son'. In Gaelic the clan were known as 'Clan a' Bhreatannaich'. The original Gakbraith seems therefore to have been one of those who fled from the south to live among the Gaels of Strathclyde. Gillescop Galbrath witnessed a charter by MALDUIN, lord of Lennox, around 1208. At the beginning of the reign of Alexander II further charters were witnessed and William, son of Galbrat, received land in Lennox at Buthernockis and Kincaith.
The Galbraiths of Bathernock, after-wards Baldernock, became the principal family of this name, from whom descended the Galbraiths of Culcreuch whose splendid castle still stands to this day.

There is some evidence that the Galbraiths were related to the Celtic Earls of Lennox, as in one charter Alwin, Earl of Lennox, referred to Gillespie Galbraith as 'nepote nostro' ('our nephew').
In the 20th century two members of the Galbraiths of Barskimming, cadets of Culcreuch, have served as Members of Parliament for constituencies in Glasgow. Juhn Kenneth Galbraith has been one of the most influential economists of the 20th century.
Clan Galbraith Motto: Ab obice sauvoir
From Latin: Sweeter for there having been difficulties
See also: Claddagh, Thistle Tattoos, Scottish Lion Tattoo Designs, Welsh Dragon Tattoos, Scottish Tattoo Designs, Celtic Tattoo Designs, Family Crests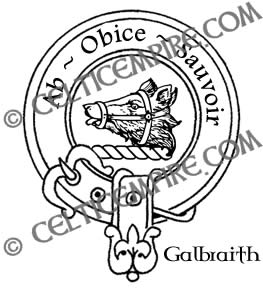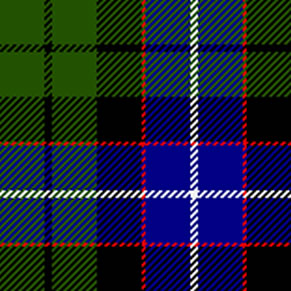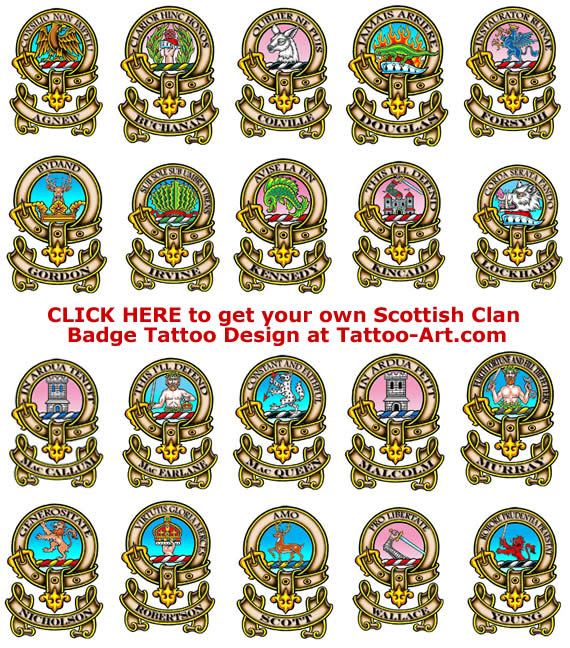 Scottish Tattoo Designs >> Galbraith

Tattoo Symbol Index - A B C D E F G H I J K L M N O P Q R S T U V W X Y Z