SCOTTISH CLAN TATTOO DESIGNS & SYMBOLS - FRASER
Tattoo Symbol Index - A B C D E F G H I J K L M N O P Q R S T U V W X Y Z

Scottish Tattoo Designs >> Fraser
Fraser Clan Tattoos - The Frasers probably came from Anjou in France, and the name may derive from Fredarius, from Fresel or from Freseau. It has also been suggested that they came from a tribe called Friselii in Roman Gaul, whose badge was a strawberry plant.
The first appeared in Scotland around 1160, when Simon Fraser held lands at Keith in East Lothian. About five generations later Sir Simon Fraser was captured fighting for Robert the Bruce, and executed with great cruelty by Edward I in 1306. His cousin Sir Alexander Fraser of Cowie, Bruce's chamberlain, was the elder brother of another Sir Simon Fraser, from whom the Fraser's of Lovat descend. He married Robert the Bruce's sister, Mary, who for a time was imprisoned by the English in a cage hung from Roxburgh Castle wall. Simon's grandson, Sir Alexander Fraser of Cowie and Durris, acquired a castle now called Cairnbulg and the lands of Philorth by marriage to Joanna, younger daughter and co-heiress of the Earl of Ross in 1375. Eight generations later, in 1592, Sir Alexander Fraser of Philorth received from James VI charters creating the fishing village of Faithlie, which he had transformed into a fine town, also improving the harbor, which became a burgh of regality and a free port, called Fraserburgh. He was also authorized to found a university in the town, but the scheme was short-lived, falling victim to the religious troubles of the times. When plague hit Aberdeen in 1647, staff and students from King's College were evacuated to the town for two years, but now a street name and some lettering carved on a wall are all that remain of the early seat of learning.
The eighth Laird of Philorth also built Fraserburgh Castle, later the Kinneard Lighthouse, and in so doing bankrupted himself, being forced to sell the Castle of Philorth, which passed out of the hands of the family for over three hundred years until the nineteenth Lord Saltoun bought it back in 1934.

The ninth Laird married the heiress of the Abernethy Lords Saltoun, and their son became the tenth Lord Saltoun.
Clan Fraser Motto: All my hope is in God
See also: Claddagh, Thistle Tattoos, Scottish Lion Tattoo Designs, Welsh Dragon Tattoos, Scottish Tattoo Designs, Celtic Tattoo Designs, Family Crests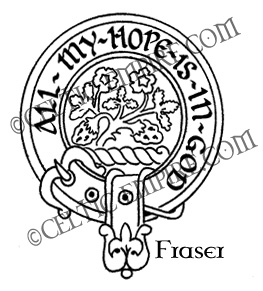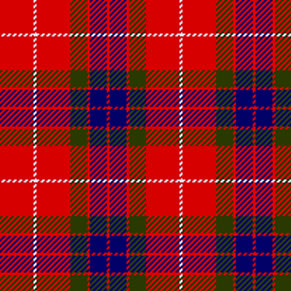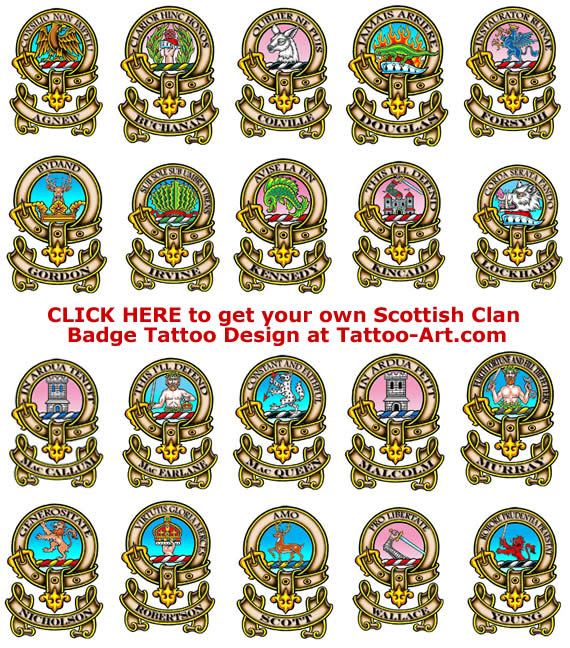 Scottish Tattoo Designs >> Fraser

Tattoo Symbol Index - A B C D E F G H I J K L M N O P Q R S T U V W X Y Z