SCOTTISH CLAN TATTOO DESIGNS & SYMBOLS - FRASER of LOVAT
Tattoo Symbol Index - A B C D E F G H I J K L M N O P Q R S T U V W X Y Z

Scottish Tattoo Designs >> Fraser of Lovat
Fraser of Lovat Clan Tattoos - The Frasers of Lovat descend from Sir Simon Fraser, brother of Sir Alexander, chamberlain of Robert the Bruce. It is thought that Sir Simon Fraser married the heiress to the Bisset lands around Beauly, and this is how the Lovat family came to be settled here. The first record linking the lands of Lovat to the Frasers is in 1367 when Hugh Fraser is styled 'dominus de Loveth et portionarus de Ard' 9 lord of Lovat and portioner of Ard). The Gaelic patronymic of the Lovat Frasers is 'MacShimi', meaning 'son of Simon', and it was in use at least at the beginning of the 15th century.
Around 1422, the Frasers acquired lands at Stratherrick by Loch Ness, together with part of Glenelg. Although the exact date of creation is uncertain, some time between 1456 and 1464, Hugh Fraser was raised to the peerage as Lord Lovat or Lord Fraser of Lovat.
Around 1511, the chiefs established their seat at Beaufort Castle, which is still inhabited by them. The present castle is quite modern, but occupies roughly the same site as previous strongholds which were destroyed in the 13th and 18th centuries.

The Lovat Frasers had their fair share of clan feuds and battles but amongst the most memorable, and bloody, was with the Macdonalds of Clanranald in 1544. The chiefship of Calnranald was in dispute and Lord Lovat was the uncle of one of the warring claimants, Ranald 'Galda' (the stranger), whose cause he took up.
Lovat with over four hundred of his best men, joined forces with the Earl of Huntly, the Lieutenant of the North, to crush the Macdonalds and make Ranald chief. The combined force marched to Inverlochy in Lochaber from where they established Ranald's control of Moidart by taking Castle Tirrim. Huntly then decided to split his force from the Frasers and returned to his own territory. The expedition was cut short and Lovat led his men up the Great Glen towards Glenmoriston.
Clan Fraser of Lovat Motto: Je Suis Prest ~ From French: I am ready
See also: Claddagh, Thistle Tattoos, Scottish Lion Tattoo Designs, Welsh Dragon Tattoos, Scottish Tattoo Designs, Celtic Tattoo Designs, Family Crests, Deer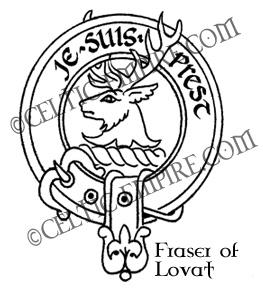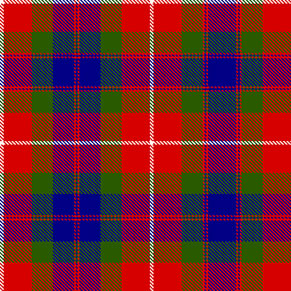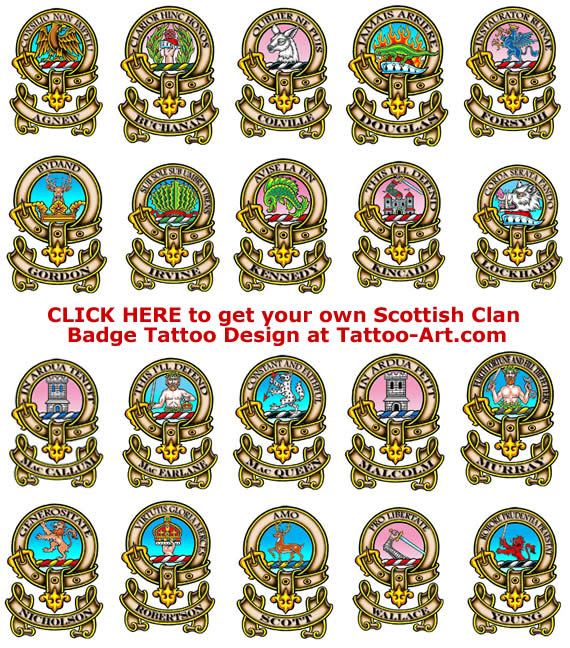 Scottish Tattoo Designs >> Fraser of Lovat

Tattoo Symbol Index - A B C D E F G H I J K L M N O P Q R S T U V W X Y Z