SCOTTISH CLAN TATTOO DESIGNS & SYMBOLS - FORBES
Tattoo Symbol Index - A B C D E F G H I J K L M N O P Q R S T U V W X Y Z

Scottish Tattoo Designs >> Forbes
Forbes Clan Tattoos - In this part of north-east Scotland which spreads itself from the mountain ranges of Aberdeenshire to the coast of Banff and Buchan, lie the lands of the Clan Forbes; here the great housed and estates of the clan once there were no fewer than a hundred and fifty of them were situated along the winding rivers that flow eastward and northward especially along the valley of the Don.
Overlooking the Don stands Castle Forbes, built in 1815 by James Ochoncar, 17th Lord Forbes, and still occupied by the direct descendents of Duncan Forbes upon whom the lands were conferred in a charter dated 1271 by Alexander III.
| | |
| --- | --- |
| | The Forbes family grew in power in Aberdeenshire throughout the 14th century. Sir John Forbes of the Black Lip had four sons; William became the progenitor of the Pitsligo line; john was ancestor of the Forbes of Polquhoun; Alistair of Brux founded the lines of Skellater and Inverernan; while Alexander, his eldest son, fought in the victory at Harlaw in 1411 alongside the Earl of Mar against the invading hordes led by Donald of the Isles, and was elevated to the peerage some time between 1443 and 1445, when he took his seat in parliament. Since then the title has been handed down through successive generation, and on the union roll of 1701, Forbes was the premier Lordship of Scotland, a precedence held to this day. |
James, son of the first Lord Forbes, himself had three sons: William, the third Lord Forbes: Duncan, who founded the family of the Forbes of Corsindae and Monymusk; and Patrick of Corse, squire to James III, whose line became the Baronets of Cragievar.
Throughout the 15th and 16th centuries, a long and bitter struggle was waged against the great house of Gordon, although the Forbes's traditional enemies were the Leslies. In the 1520's these feuds reached a climax, with murders by both sides occurring constantly.
Clan Forbes Motto: Grace Me Guide
See also: Claddagh, Thistle Tattoos, Scottish Lion Tattoo Designs, Welsh Dragon Tattoos, Scottish Tattoo Designs, Celtic Tattoo Designs, Family Crests, Deer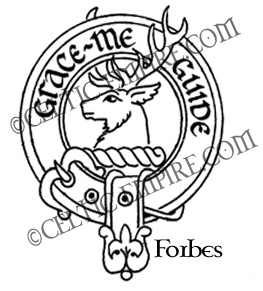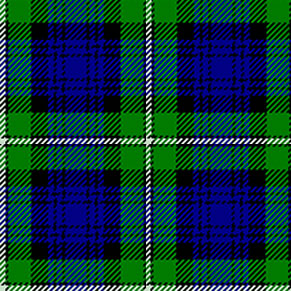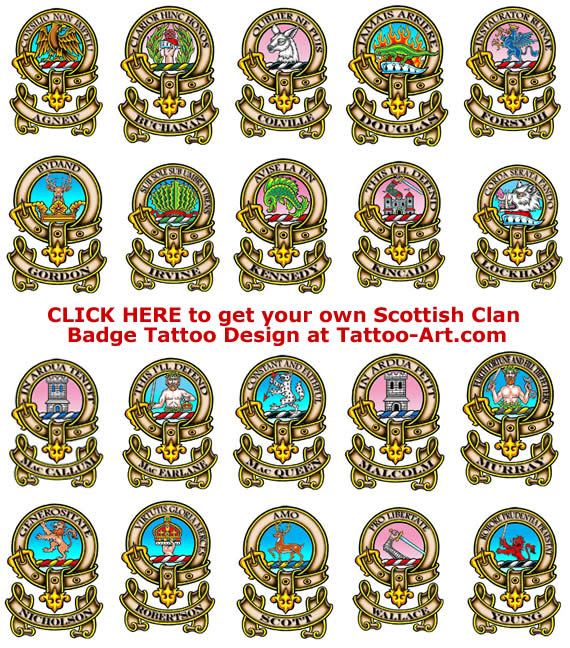 Scottish Tattoo Designs >> Forbes

Tattoo Symbol Index - A B C D E F G H I J K L M N O P Q R S T U V W X Y Z