SCOTTISH CLAN TATTOO DESIGNS & SYMBOLS - DURIE
Tattoo Symbol Index - A B C D E F G H I J K L M N O P Q R S T U V W X Y Z

Scottish Tattoo Designs >> Durie
Durie Clan Tattoos - The origin of this name is uncertain. While a Gaelic origin could be asserted from 'dobharach', 'little stream', it is thought to derive from the French 'Du Roi', indicating that the family came to Britain with the Normans. Some research suggests that they may have come to Scotland as part of the entourage of Queen Margaret in 1069.
They settled in Fife and although there are accounts of Duries there as early as 1119, it is generally accepted that they rose to prominence as administrators to Princess Joan, sister of Henry III of England, who married Alexander II (1214-49). They were granted the estate of Craigluscar, near Leven, where a house, built in 1520, has a stone shield bearing the Durie arms and initials of George Durie and his wife, Margaret Bruce. Craigluscar remained in the family until the 1900s.
| | |
| --- | --- |
| | The family's prominence in Fife can be seen throughout the 13th and 14th centuries where the name appears in important charters. Duncan de Dury was a witness for Malise, Earl of Strathern, around 1258. Other documentary references include Francis de Douery(c.1250), Malisius (Malise) de Douery(c.1350), Michael de Douery (c.1373), John de Douery (c.1406), and Richard de Douery (1405); it is from the latter individual that the main line is descended. |
Burntisland Castle (now known as Rossend) was built in 1382 and has an armorial tablet above the entrance bearing the Durie arms and the date '1554'. Occupied for a time by Mary, Queen of Scots in 1563, it and most of the extensive Durie properties were confiscated by the Crown at the Reformation and the estates were sold around 1614 to Sir Alexander Gibson who, when he became judge in 1621, took the judicial title, Lord Durie.
Clan Durie Motto: Confido ~ From Latin: I trust
See also: Claddagh, Thistle Tattoos, Scottish Lion Tattoo Designs, Welsh Dragon Tattoos, Scottish Tattoo Designs, Celtic Tattoo Designs, Family Crests, Moon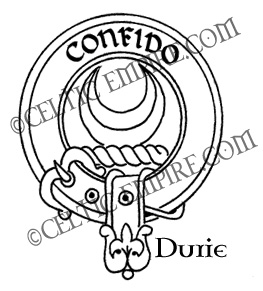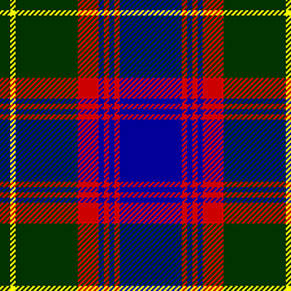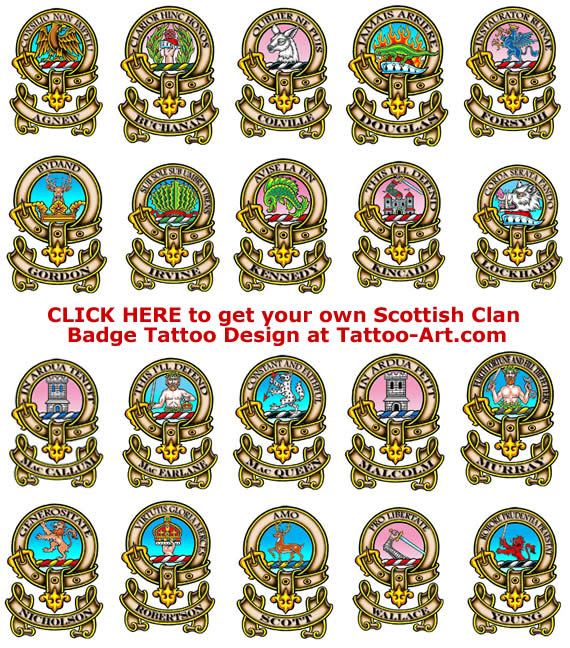 Scottish Tattoo Designs >> Durie

Tattoo Symbol Index - A B C D E F G H I J K L M N O P Q R S T U V W X Y Z