SCOTTISH CLAN TATTOO DESIGNS & SYMBOLS - DEWAR
Tattoo Symbol Index - A B C D E F G H I J K L M N O P Q R S T U V W X Y Z

Scottish Tattoo Designs >> Dewar
Dewar Clan Tattoos - The lands of Dewar near Heriot in the south-east of Edinburgh, were clearly possessions of this family, but whether they gave up the name to the lands or took it from them is not known. In common with so many Scottish families, a legend exists to demonstrate the physical prowess. A savage wolf is said to have been plundering the district around Heriot, and land was offered to the man who would dispatch the beast. Dewar is said to have achieved the task and received the promised bounty.
The earliest historical reference to an organized family named Dewar appears in the Ragman Roll, where Thomas and Piers de Deware of Edinburghshire swore fealty to Edward I of England in 1296. In 1474 Lord Borthwick granted a charter confirming to William Dewar his lands of Dewar. The family were to grow in prominence and were styled 'of that Ilk' in various charters in the 16th and 17th centuries. William Dewar of that Ilk sold the lands of Dewar and moved to nearby Carrington, and it is from this family that the present chiefs descend.
| | |
| --- | --- |
| | The representation of the chiefly line passed to the nephew of William Dewar of that Ilk, James , who is believed to be a mariner. The family became successful merchants and purchased the barony and estate of Vogrie near Gorebridge in 1719. David Dewar of Vogrie was Postmaster General of Leith and Edinburgh, and his son matriculated arms in 1747. |
The estate became a hive of industry when coal was discovered at the end of the 18th century, and by 1842 the Vogrie Colliery was producing superior-quality coal which was much in demand. Scotland's first gunpowder mill was also established on the Vogrie estate, and powered by water wheels. The 5th Laird of Vogrie, who died in 1869, lived much of his life in India, where he was a High Court judge.
Clan Dewar Motto: Quid Non Pro Patria
From Latin: What would not one do for his country
See also: Claddagh, Thistle Tattoos, Scottish Lion Tattoo Designs, Welsh Dragon Tattoos, Scottish Tattoo Designs, Celtic Tattoo Designs, Family Crests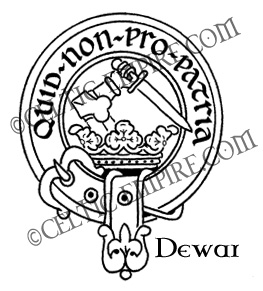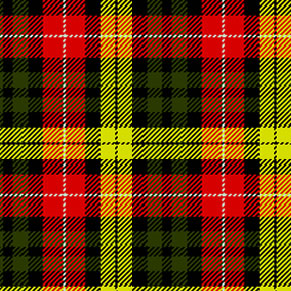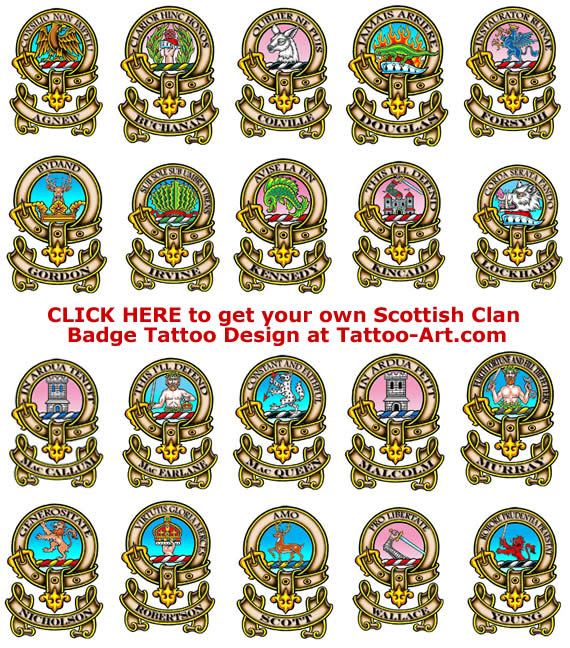 Scottish Tattoo Designs >> Dewar

Tattoo Symbol Index - A B C D E F G H I J K L M N O P Q R S T U V W X Y Z