SCOTTISH CLAN TATTOO DESIGNS & SYMBOLS - DARROCH
Tattoo Symbol Index - A B C D E F G H I J K L M N O P Q R S T U V W X Y Z

Scottish Tattoo Designs >> Darroch
Darroch Clan Tattoos - This name is sometime said to derive from the Gaelic 'Macdara', meaning 'son of oak'. The Darrochs who settles around Selkirk appear to derive their name from the lands of Darroch near Falkirk, where there may once have been an oak grove. The chief's coat of arms bears three oak trees in deference to this legend.
John Darroch was baillie of Stirling in 1406. John Darach de Cruce is mentioned in 1445, and may be the same as John Darraugh who was Commissioner to Parliament for their burgh of Sterling in 1450.
Mariote Darrauch was nurse of Lady Margaret, second daughter of James II, in 1462. Marion Darroch of Sterling protested in 1471 that she had not been given consent to the alienation of an annual rent due to her. Jacobus Darroch was a notary public who appears as a witness to a charter relating to the lands of Sterlings of Keir around 1477. The Darrochs were, however, most numerous on the island of Islay and Jura, where they were part of the mighty Clan Donald.
The Clan Domhnuill Raibhaich took their name from a corruption of the Gaelic 'dath raibhach', meaning ' brindled colour'. This is said to distinguish them from the many fair-haired inhabitants of Jura, who were known as' dath buidhe', from which the modern name of 'Bowie' derives.

In 1623 the Mic ille Raibhaich appear on a bond acknowledging as their overlord and protector Sir Donald Macdonald, first Baronet of Sleat, while he promises due protection in return.
The patronymic of the chief became settled as 'McIllriech'. From McIlliriech of Jura descended the family who became the Barons of Gourock, the port on the Clyde. Duncan Darroch, who was born on Jura sometime before the middle of the 18th century, left to make his fortune abroad, ultimately settling in Jamaica. He prospered, amassed a considerable estate and determined to return to his native soil. In 1784 he acquired the lands and barony of Gourock from the Stewarts of Castlemilk.
Clan Darroch Motto: Be watchful
See also: Claddagh, Thistle Tattoos, Scottish Lion Tattoo Designs, Welsh Dragon Tattoos, Scottish Tattoo Designs, Celtic Tattoo Designs, Family Crests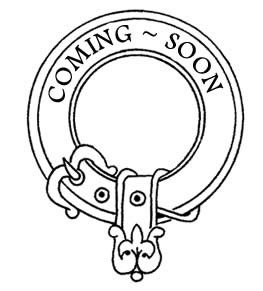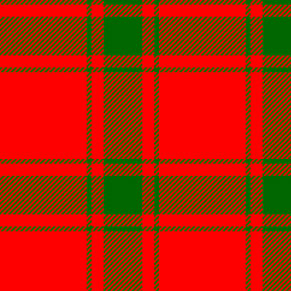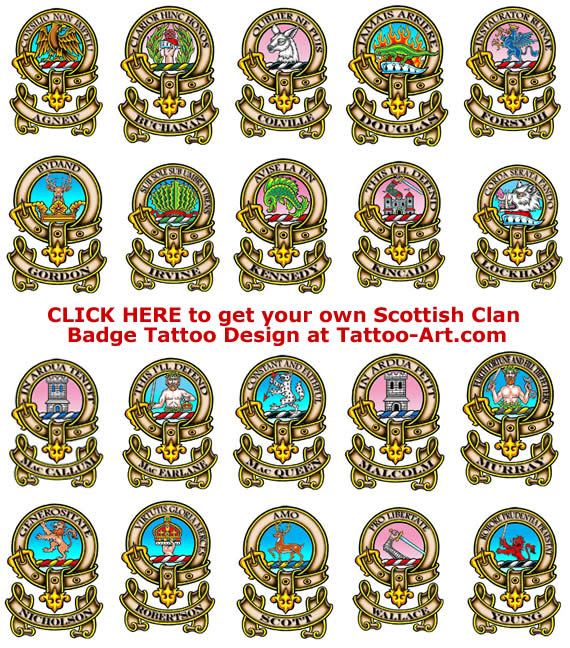 Scottish Tattoo Designs >> Darroch

Tattoo Symbol Index - A B C D E F G H I J K L M N O P Q R S T U V W X Y Z