SCOTTISH CLAN TATTOO DESIGNS & SYMBOLS - CUMMING
Tattoo Symbol Index - A B C D E F G H I J K L M N O P Q R S T U V W X Y Z

Scottish Tattoo Designs >> Cumming
Cumming Clan Tattoos - The family is Norman in origin, the name derived from Comines near Lisle, north -east of Toulouse in France. They claim to be directly descended from Emperor Charlemagne. Robert de Comyn came to England with William the Conqueror in 1066 and was given lands in Northhumberland. His grandson, William came to Scotland in the reign of David I, who bestowed land upon him in Roxburghshire. He eventually rose to become Chancellor of Scotland.
William's Nephew, Richard, married a grand-daughter of Donald Bane, later Donald III second son of Duncan I. In the early 13th century as a result of good marriages they held 3 earldoms: Monteith, Menteith, and Atholl and Buchan. When Alexander III was killed near Burntisland, two Comyns, both direct descendents from Duncan I, were appointed to the council of six guardians of Scotland. They were Alexander Comyn, Earl of Buchan, and 'Black John' Comyn, Earl of Badenoch.
After the death in 1290 of the child queen Margaret, the 'Maid of Norway', and granddaughter of Alexander III, at least six claimants to the throne (including John Balliol, brother-in-law of the Black Comyn, Robert Bruce, grandfather of the future king, and the two Comyn guardians) invited Edward I of England to decide who should succeed to the Scottish throne.
He agreed, providing the chosen successor recognized him as overlord of Scotland, a demand which the Scots were not in a position to resist at that time. Edward's choice was Jon Balliol, but resistance broke out again, with the claimants taking sides and switching allegiances in the struggle to win the throne and to break free of England.
In 1306, Robert the Bruce, grandson of the original claimant, invited Red Comyn to a meeting in the church of the Grey Friars in Dumfries in the hope of negotiating a compromise. They quarrelled, daggers were drawn and Comyn was stabbed to death in the church, an act for which Bruce was excommunicated.
Clan Cumming Motto: Courage
See also: Claddagh, Thistle Tattoos, Scottish Lion Tattoo Designs, Welsh Dragon Tattoos, Scottish Tattoo Designs, Celtic Tattoo Designs, Family Crests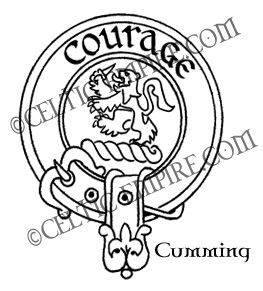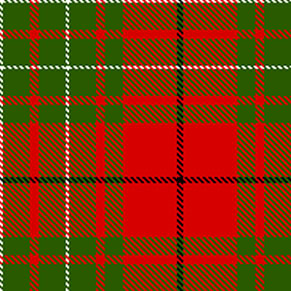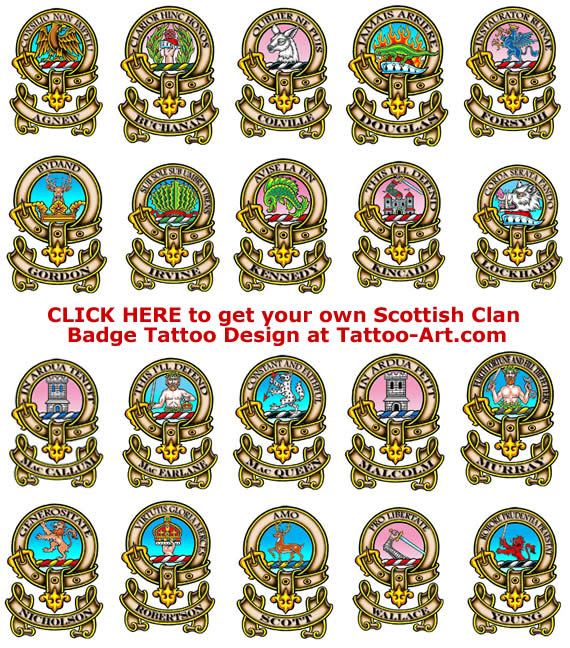 Scottish Tattoo Designs >> Cumming

Tattoo Symbol Index - A B C D E F G H I J K L M N O P Q R S T U V W X Y Z