SCOTTISH CLAN TATTOO DESIGNS & SYMBOLS - CRICHTON
Tattoo Symbol Index - A B C D E F G H I J K L M N O P Q R S T U V W X Y Z

Scottish Tattoo Designs >> Crichton
Crichton Clan Tattoos - The lands of Kreitton formed one of the earliest baronies around Edinburgh, and are mentioned in the charters of the early 12th century. 'Crioch' is Gaelic for 'boundary' and 'toun' is the Old Scots for 'homestead'. Thurstan de Crechtune'. Was a witness to the foundation of the Abbey of Holyrood House by David I in 1128.
Thomas de Crichton, believed to have been Thurstan's son, is listed in the Ragman Roll of 1296 having sworn fealty to Edward I of England. Thomas had three sons, each of whom extended the family holdings. William his second son, married Isobel de Ross, heiress to the barony of Sanquhar in Dumfries-shire.
A descendent of this line, Sir Robert of Sanquhar, was sheriff of the county of Dumfries in 1464 and Coroner of Nithsdale from 1468 to 1469. His eldest son, Robert, was created a peer with the title of 'Lord Crichton of Sanquhar' by James III IN 1487.
The Title does not appear to have brought the family great happiness. William, third Lond of Sanquhar, was killed in the house of the Regent Arran around 1552 by Lord Semple. The sixth Lord Sanquhar died in disgrace, being accused of complicity in the murder of a fencing master who, years before, has accidentally blinded Crichton in one eye.

The title passed through a younger line, and thereafter to the family of Crichton-Stuart, the present Marquesses of Bute.
Sir William Crichton, another descendent of Thomas de Crichton, was appointed Chancellor of Scotland in 1439 during James II's minority. Following the death of his rival, the Earl of Douglas, Sir William organized the infamous 'black dinner' at Edinburgh Castle, of which he was at the time the governor. The young King James was in residence at the castle, and the new Earl of Douglas and his brother were invited to dine at a royal banquet.
Clan Crichton Motto: God send grace
See also: Claddagh, Thistle Tattoos, Scottish Lion Tattoo Designs, Welsh Dragon Tattoos, Scottish Tattoo Designs, Celtic Tattoo Designs, Family Crests, Dragon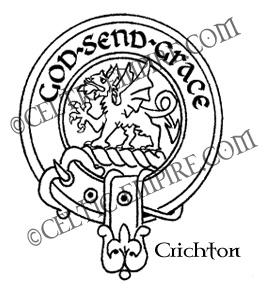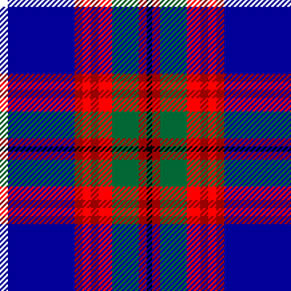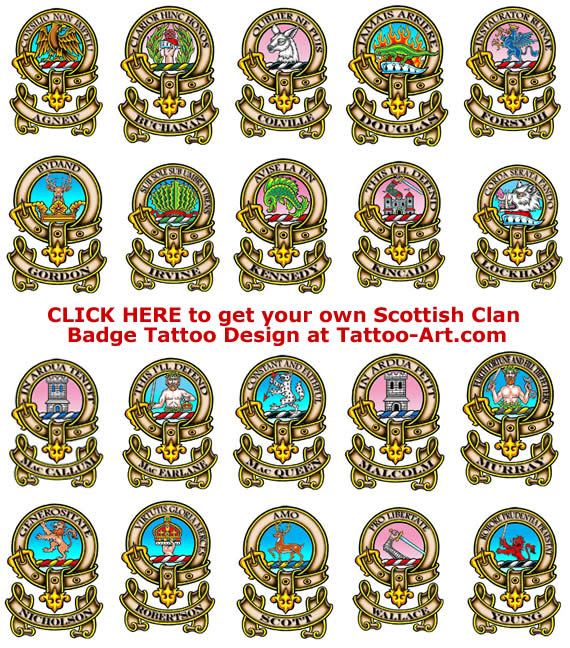 Scottish Tattoo Designs >> Crichton

Tattoo Symbol Index - A B C D E F G H I J K L M N O P Q R S T U V W X Y Z