SCOTTISH CLAN TATTOO DESIGNS & SYMBOLS - CHISHOLM
Tattoo Symbol Index - A B C D E F G H I J K L M N O P Q R S T U V W X Y Z

Scottish Tattoo Designs >> Chisholm
Chisholm Clan Tattoos - The family was known in the Borders as early as the reign of Alexander III. The name derives from the Norman or French, 'chese', to 'choose' and the Saxon, 'holm', meaning 'meadow'. Their lands were at Chisholm in the parish of Robertson in Roxburghshire. One of the earliest recorder members of this family is John de Chesehelme who is mentioned in a bull from Pope Alexander IV on 1254. Richard de Chesehelme of Roxburghshire rendered homage to Edward I of England and is listed in the Ragman Roll of 1296.
The seal he used shows a boar's head which remains the family's principal device to this day. There is a tradition that two Chisholm brothers saved the life of the king when he was attacked by a ferocious wild boar. It is somewhat fancifully suggested that the armorial supporters granted the Chisholm chiefs are said to represent the two brothers.
By way of reward for the deed the family were granted lands in Inverness-shire, and they achieved prominence in the north when in 1359, they gained control of an important stronghold. Robert de Chisholme was appointed constable of Urquhart Castle on the shores of Loch Ness in succession to his maternal grandfather.
He had been knighted by David II and was taken prisoner at the Battle of Neville's Cross in 1346. He was later ransomed and lived to become sheriff of Inverness and justiciar of the North. His son, Alexander, married Margaret, heiress to the lands of Erchless, and Erchless Castle was to become the seat of the clan.

The family remained staunchly Catholic during the early years of the Reformation, and the Chisholms of Cromlix in Perthshire provided three successive Bishops of Dunblane.
Clan Chisholm Motto: Feros Ferio ~ From Latin: I am fierce with the fierce
See also: Claddagh, Thistle Tattoos, Scottish Lion Tattoo Designs, Welsh Dragon Tattoos, Scottish Tattoo Designs, Celtic Tattoo Designs, Family Crests, Boar, Dagger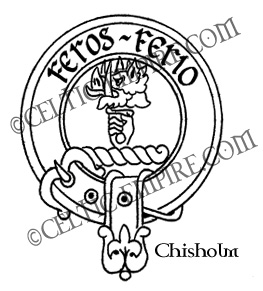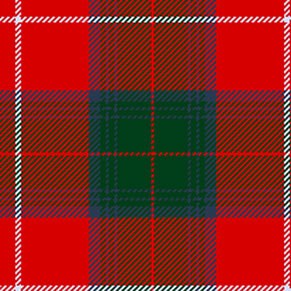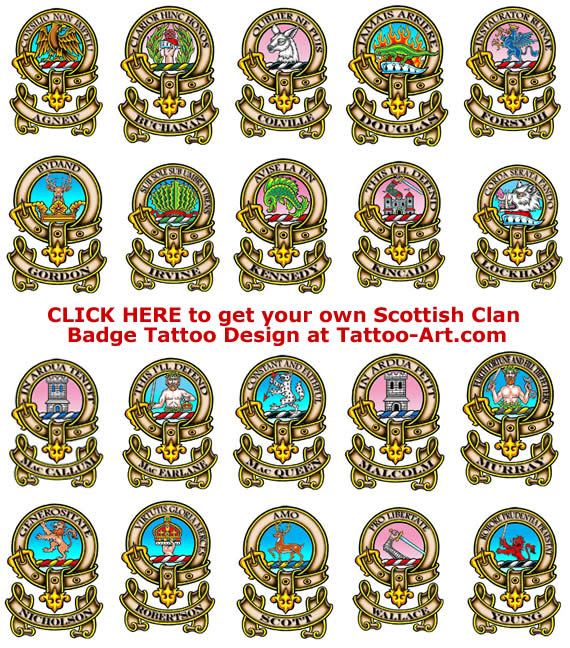 Scottish Tattoo Designs >> Chisholm

Tattoo Symbol Index - A B C D E F G H I J K L M N O P Q R S T U V W X Y Z