SCOTTISH CLAN TATTOO DESIGNS & SYMBOLS - CHARTERIS
Tattoo Symbol Index - A B C D E F G H I J K L M N O P Q R S T U V W X Y Z

Scottish Tattoo Designs >> Charteris
Charteris Clan Tattoos - Charteris, the French city famed for its cathedral, is claimed as the origin of this name. William, a son of the Lord of Chartres, is said to have come to England with the Norman Conquest, and his son or grandson came north to Scotland with the retinue of David I. One of the earliest references is found in a charter to the Abbey of Kelso around 1174, where the name appears in the Latin version, de Carnoto.
In 1266 a charter of confirmation provides evidence of four generations: Robert de Carnoto, knight, is said to be the son of Thomas, who was himself son of Thomas, son of Walther. Sit Thomas de Charteris was appointed Lord High Chancellor of Scotland by Alexander III in 1280, the first person to hold this office was also a clergyman.
Andrew de Charteris rendered homage to Edward I of England in the Ragman Roll of 1296, but soon took up arms to fight for Scotland's independence, for which his estates were forfeited to Balliol, the English-sponsored King of Scots. His son was an adherent of Robert the Bruce and was with him when Comyn was slain at Dumfries in 1306.
Sir Thomas de Charteris, now styled'of Amisfield', faithfully supported the Scottish Crown and was appointed ambassador to England. In 1342 he was appointed Lord High Chancellor by David II. He was killed in 1346 at the Battle of Durham. A feud appears to have developed between the Charterises and Kilpatricks of Kirkmichael.

In Pitcairn's Criminal Trails of Scotland it is recorded that in March 1526 John Charteris of Amisfield, his brother and his two sons were charged with the murder of Roger Kilpatrick.
Clan Charteris Motto: This is our Charter
See also: Claddagh, Thistle Tattoos, Scottish Lion Tattoo Designs, Welsh Dragon Tattoos, Scottish Tattoo Designs, Celtic Tattoo Designs, Family Crests Daggers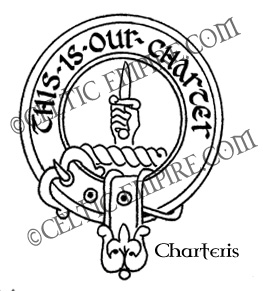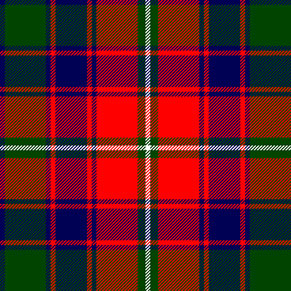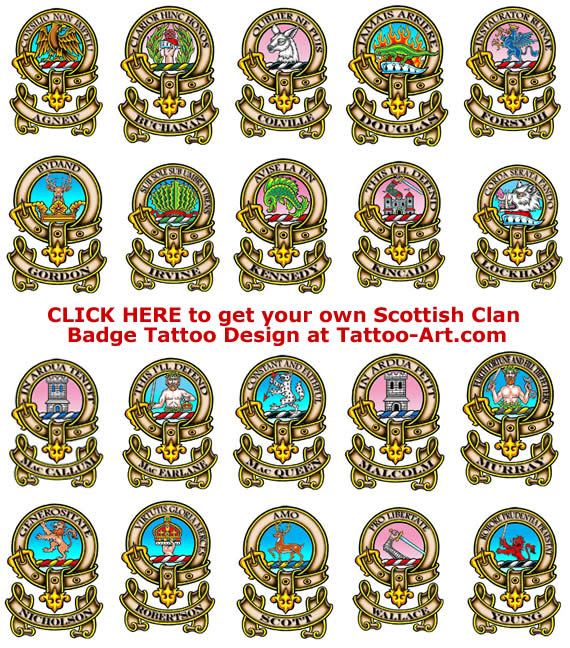 Scottish Tattoo Designs >> Charteris

Tattoo Symbol Index - A B C D E F G H I J K L M N O P Q R S T U V W X Y Z