SCOTTISH CLAN TATTOO DESIGNS & SYMBOLS - CATHCART
Tattoo Symbol Index - A B C D E F G H I J K L M N O P Q R S T U V W X Y Z

Scottish Tattoo Designs >> Cathcart
Cathcart Clan Tattoos - The lands of Cathcart take their name from the river Cart in Renfrewshire. 'Caeth-cart' itself means 'strait of Cart'. The progenitor of this family appears to have been Rainaldus of Kethcart who, as early as 1178, was witness to a charter of the king's steward to Paisley Abbey.
William de Cathcart, his son, was witness to a charter around 1200, ex-changing with the Abbey of Paisley the lands of Knoc for lands lying near Walkinshaw. Alan de Cathcart sealed a charter of resignation to the Abbot of Paisley of lands at Culbeth in 1234. His daughter Cecilia, married John de Perthick, who later made over all her lands in the village of Rutherglen to the Abbey of Paisley, around 1262.
| | |
| --- | --- |
| | William de Cathcart, Alan's son, was one of the Scottish barons who submitted to Edward I of England in 1296 and is listed on the Ragman Roll. He was succeeded by Sir Alan de Cathcart who was a staunch supporter of Robert the Bruce in the struggle to regain the independence of Scotland. He then followed the king's brother, Edward, and was one of a party of only 50 knights who, under cover of dense fog, surprised a much superior English force under Lord St. John in Galloway, and routed them. |
He survived the War of Independence and in a deed making a gift to the Dominican Friars of Glasgow in 1336 he is designed as 'Dominus usdem', generally translated as 'of that Ilk'. He was related to the Bruces through his wife, the sister of Sir Duncan of Sundrum, who was married to Eleanor Bruce, Countess of Carrick. His grandson, Sir Alan de Cathcart, suc-cessfully extended the patrimony, obtaining several estates in Carrick.
In 1447 he was raised to the peerage with the title, 'Lord Cathcart'. He obtained lands in Ayrshire, including the estate of Auchencruive which was to become the seat of the family until 1718. He became Constable of the royal castle at Dundonald and in 1485 he was appointed Master of the Artillery.
Clan Cathcart Motto: I hope to speed.
See also: Claddagh, Thistle Tattoos, Scottish Lion Tattoo Designs, Welsh Dragon Tattoos, Scottish Tattoo Designs, Celtic Tattoo Designs, Family Crests Moon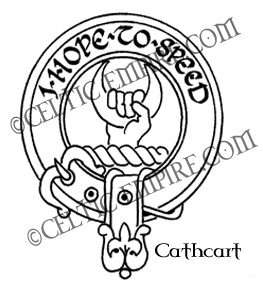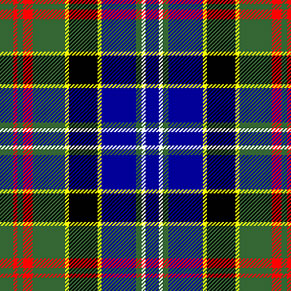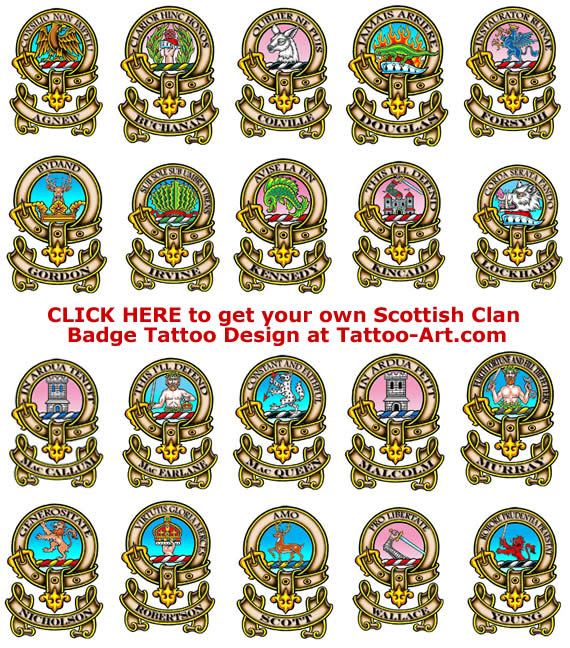 Scottish Tattoo Designs >> Cathcart

Tattoo Symbol Index - A B C D E F G H I J K L M N O P Q R S T U V W X Y Z