SCOTTISH CLAN TATTOO DESIGNS & SYMBOLS - Carnegie
Tattoo Symbol Index - A B C D E F G H I J K L M N O P Q R S T U V W X Y Z

Scottish Tattoo Designs >> Carnegie
Carnegie Clan Tattoos - In 1358 Walter de Maule made a grant of the lands and barony of Carnegie (derived from the Gaelic 'cathair an eige'- 'fort at the gap') lying in the parish of Carmylie, to John de Balinhard. The origin of the de Balinhards are uncertain, save that their lands were near Arbroath. Nisbet suggests that the de Balinhards were related to the Ramsays, but there is no direct evidence of this.
Duthac de Carnegie acquired part of the lands of Kinnaird in Forfarshire around 1401, and subsequently obtained from Robert, Duke of Albany, Governor of Scotland, a charter dated 21 February 1409, confirming him in these lands. Duthac was killed at the Battle of Harlaw in 1411, leaving an infant son, Walter. Walter Carnegie of Kinnaird fought at the Battle of Brechin in May 1452 under the standard of James II borne by the Earl of Huntly.
The rebels, commanded by the Earl of Crawford, were defeated. Crawford later burned Kinnaird in revenge. Walter late rebuilt the house using a corner of the old foundations, and it remained largely unaltered until the time of Sir Robert Carnegie who enlarged it, probably around 1555.
| | |
| --- | --- |
| | John Carnegie of Kinnaird fought and died at the Battle of Flodden in September 1513. His son, Sir Robert, who extended Kinnaird, was appointed one of the judges of the College of Justice in 1547 and sent to England the following year to negotiate the ransom of the Earl of Huntly, Chancellor of Scotland, who had been captured at the Battle of Pinkie. |
It is said that he was the first Carnegie to claim that his ancestors were cup bearers to the kings of Scots, the family arms bear an antique cup as a reference to this royal office.
Sir Robert's son, John, extended the family lands and was a faithful and loyal adherent to Mary, Queen of Scots. He, unlike many, never abandoned his loyalty to the queen. He died without issue in 1595, and the estates passed through his younger brother. Sir David Carnegie, born in 1575, was created Lord Carnegie of Kinnaird in April 1616.
Clan Carnegie Motto: Dred God
See also: Claddagh, Thistle Tattoos, Scottish Lion Tattoo Designs, Welsh Dragon Tattoos, Scottish Tattoo Designs, Celtic Tattoo Designs, Family Crests, Wings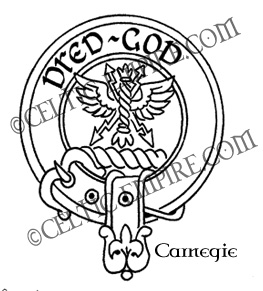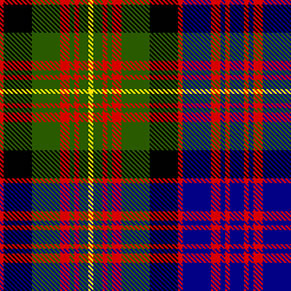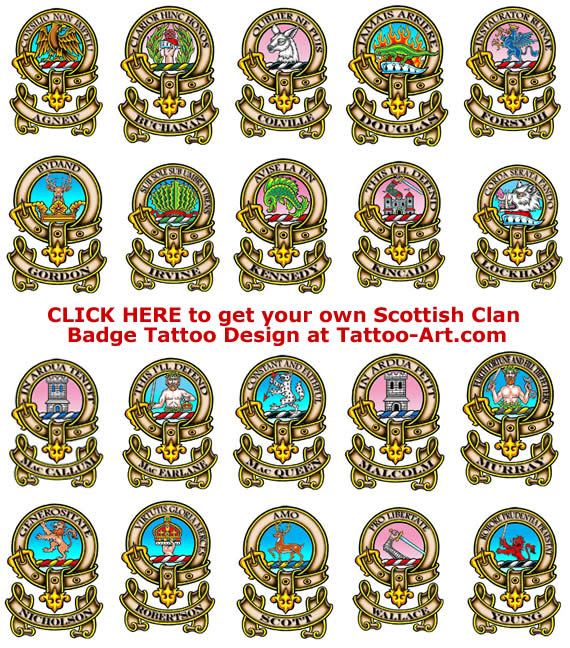 Scottish Tattoo Designs >> Carnegie

Tattoo Symbol Index - A B C D E F G H I J K L M N O P Q R S T U V W X Y Z