SCOTTISH CLAN TATTOO DESIGNS & SYMBOLS - CAMPBELL of BREADALBANE
Tattoo Symbol Index - A B C D E F G H I J K L M N O P Q R S T U V W X Y Z

Scottish Tattoo Designs >> Campbell of Breadalbane
Campbell of Breadalbane Clan Tattoos - Traditional genealogies place the origin of this clan among the ancient Britons of Strathclyde, but the first Campbell in written records is Gillespie, in early 1263. Early grants of land to him and his relations were almost all in east-central Scotland, although the families first connection with Argyll appears to have come about some generations before.
With the marriage of a Campbell to the dynastic heiress of the O'Duines, who brought with her the Lordship of Loch Awe. Through this connection the clan took its early name of Clan O'Duine, a name which was later supplanted by the style Clan Diarmid, from a fancied connection with a great hero from early Celtic mythology, Diarmid the Boar.
The original seat of the clan was either Innischonnel Castle on Loch Awe, which was in Campbell hands by the early 14th century, or Caisteal na Nigheann Ruaidhe on Loch Avich. The Campbell landholdings spread, with Craignich, Avaslotnisk, Melfort and Strachur, together with other lands of Cowal, being early additions, and the family's power soon spread throughout Argyll.
At first the Campbells were under the domination of the MacDougal Lords of Lorne who killed the Campbell chief, Sir Cailen Mor Campbell, in 1296. All subsequent Campbell chiefs have taken their Gaelic patronymic, 'MacCailen Mor'.

However this situation was reversed in the time of his son, Sir Neil, a staunch ally and companion of Robert the Bruce, by whom he was rewarded with extensive grants of land forfeited by the Lords of Lorne and other enemies in Argyll.
It was this that gave initial impetus to the rise of the power of the Campbells in the West Highlands. The king also gave his sister in marriage to Sir Neil, who appears to have disposed of his existing wife for this better offer, a common practice at a time when noble marriages were primarily a means of forging alliances. This royal marriage resulted in a son, John, who was created Earl of Atholl.
Clan Campbell of Breadalbane Motto: Follow Me
See also: Claddagh, Thistle Tattoos, Scottish Lion Tattoo Designs, Welsh Dragon Tattoos, Scottish Tattoo Designs, Celtic Tattoo Designs, Family Crests, Boar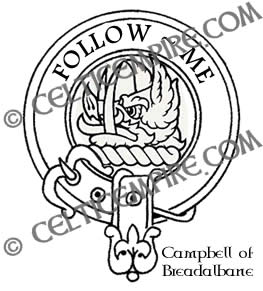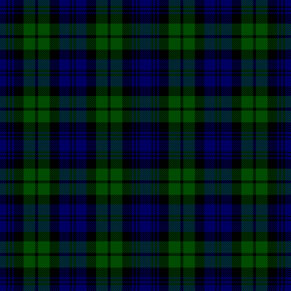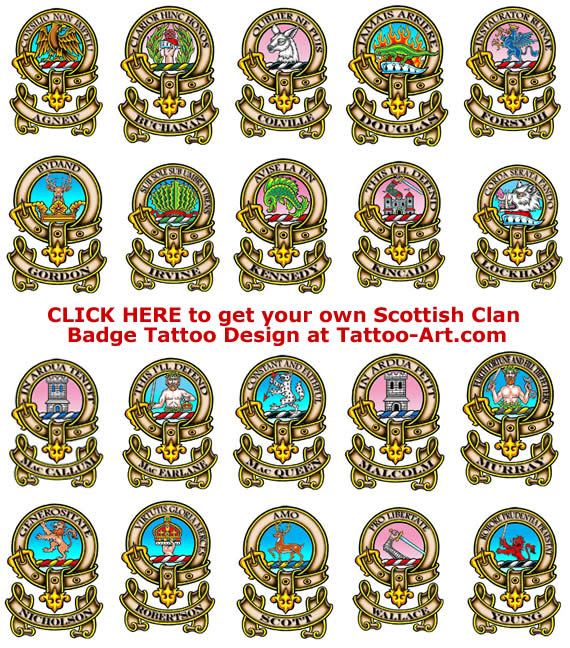 Scottish Tattoo Designs >> Campbell of Breadalbane

Tattoo Symbol Index - A B C D E F G H I J K L M N O P Q R S T U V W X Y Z