SCOTTISH CLAN TATTOO DESIGNS & SYMBOLS - CAMERON
Tattoo Symbol Index - A B C D E F G H I J K L M N O P Q R S T U V W X Y Z

Scottish Tattoo Designs >> Cameron
Cameron Clan Tattoos - There are several theories concerning the origins of this name: one states that they are descended from a younger son of Chamchron, a king of Denmark, but more the more likely explanation is that the first authentic chief of the clan, Donald Dubh, was descended from the Macgillonies or from the medieval family of Cameron of Ballegarno in Fife. Donald Dubh married an heiress of the Macmartins of Letterfinlay, and by his prowess and leadership, united the confederation of tribes that became known as the Clan Cameron.
He is believed to have been born around 1400, and he and his success-sors were know as the captains of the Clan Cameron until the time of Ewan Macallan, in the early sixteenth century, when the lands of Lochiel were united by charter into the barony of Lochiel.
Alan Macdonald Dubh, the twelfth chief, was reckoned to be the bravest captains of his time. It was during his lifetime that the feud began with the Mackintosh clan, which was to continue sporadically for about three hundred years.
Ewan Macallan was one of the great Cameron chiefs, well favoured at court and very successful in all that he undertook. The untimely death of his eldest son, Donald, was a great blow to him and , resolved to give up the world, he went on pilgrimage to Rome.

The pope ordained that he should build six chapels to expiate his sins- the church at Cilachoireil, Roy Bridge, is on the site of one of these chapels. He later supported the heir to the Lordship if the Isles in an unsuccessful revolt, was apprehended by Huntley, and executed at Elgin.
A renown clansman known as Taillear Dubh na Tuaighe ( Black tailor of the Axe), who was a fearless warrior, was a natural leader of the clan during the sixteenth chief's monority. He later left Lochaber and settled near Dunoon.
Clan Cameron Motto: Aonaibh Ri Cheile ~ From Gaelic: Unite
See also: Claddagh, Thistle Tattoos, Scottish Lion Tattoo Designs, Welsh Dragon Tattoos, Scottish Tattoo Designs, Celtic Tattoo Designs, Family Crests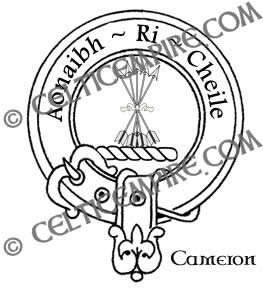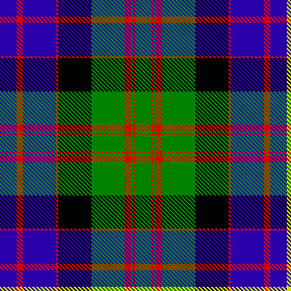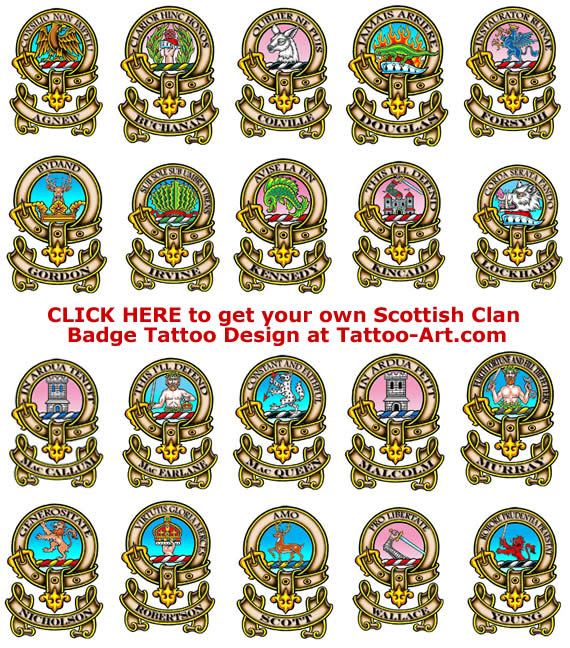 Scottish Tattoo Designs >> Cameron

Tattoo Symbol Index - A B C D E F G H I J K L M N O P Q R S T U V W X Y Z