SCOTTISH CLAN TATTOO DESIGNS & SYMBOLS - BOYLE
Tattoo Symbol Index - A B C D E F G H I J K L M N O P Q R S T U V W X Y Z

Scottish Tattoo Designs >> Boyle
Boyle Clan Tattoos - The Norman town of Beauville near Caen is the origin of this name. David de Boivil appears as a witness to a charter as early as 1164, and Richard de Boyville held the lands of Kelburn in Ayrshire around 1275. Henry de Boyville was keeper of the Castles of Dumfries, Wigtown and Kirkcudbright around 1291.
Richard and Robert de Boyville appear on the Ragman Roll of barons submitted to Edward I of England in 1296. Richard Boyle married Marjorie, daughter of Sir Robert Comyn of Rowallan. Six generation later his descendent, John Boyle, was a supporter of James III, and was killed at the Battle of Sauchieburn in 1488. The family lands were forfeited, but his son, John, obtained their restoration when James IV once more established royal government. The family extended their holdings by successful marriages. The Boyles who settled in Ireland rose to become the powerful Earls of Cork, and are believed to descend from the same stock as the house of Kelburn.
| | |
| --- | --- |
| | The Boyles supported the cause of Mary Queen of Scots, and later that of Charles I, suffering many hardships as a result. The family fortunes were restored when John Boyle of Kelburn was elected as a Commissioner of Parliament in 1681. His eldest son David, also became a Commissioner of Parliament and a Privy Councillor. He was raised to the peerage as Lord Boyle of Kelburn in 1699, and was advanced to the title of Earl of Glasgow in 1703. |
He was one of the commissioners for the treaty of Union with England, and in 1706 was appointed Lord High Commissioner to the General Assembly of the Church of Scotland. He staunchly supported the Hanoverian cause, and when the standard of the 'Old Pretender' was raised in 1715 he raised and armed troops at his own expense.
Clan Boyle Motto: Dominus providebit ~ From Latin: The Lord will provide
See also: Claddagh, Thistle Tattoos, Scottish Lion Tattoo Designs, Welsh Dragon Tattoos, Scottish Tattoo Designs, Celtic Tattoo Designs, Family Crests, Eagle,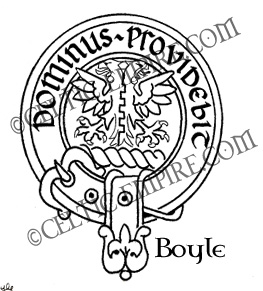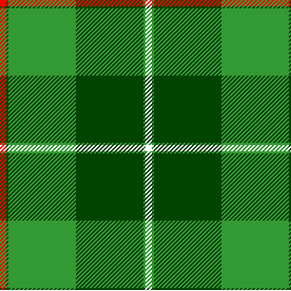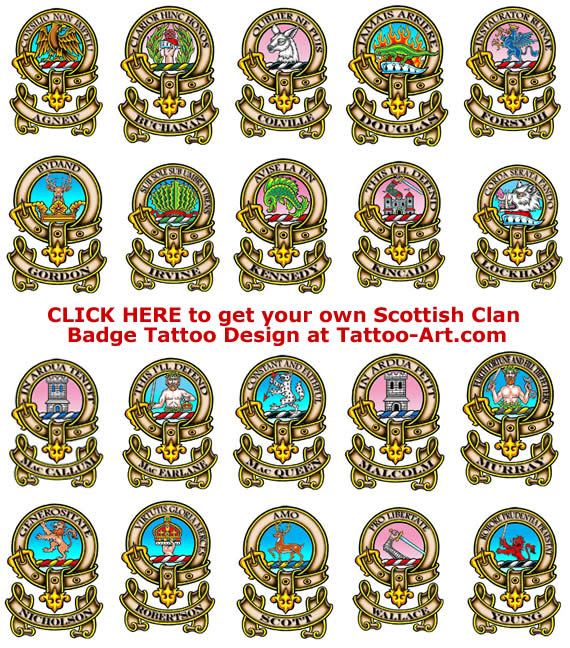 Scottish Tattoo Designs >> Boyle

Tattoo Symbol Index - A B C D E F G H I J K L M N O P Q R S T U V W X Y Z