TATTOO DESIGNS & SYMBOLS - SHAMROCKS
Tattoo Symbol Index - A B C D E F G H I J K L M N O P Q R S T U V W X Y Z
---
Tattoo designs - S >> Shamrock

Shamrock Tattoo Designs - As tattoo designs and symbols, the shamrock and four-leaf clover are very popular with Celts of Irish descent. In fact it is hard to imagine a St. Patrick's Day without Shamrocks and Four-Leaf Clovers to accompany Leprechauns and green beer.
| | |
| --- | --- |
| | The Shamrock and Four-Leaf Clover are universal symbols of Ireland all over the world, a symbol of being of Irish descent and in the case of the four-leaf clover, a potent symbol of luck or good fortune. Interestingly enough, both shamrocks and four-leaf clovers are one in the same - with a crucial difference - and have a symbolic tradition that goes back many thousands of years, spanning both the periods of the Druids, the Celtic Tribes and the modern era of conversion to Christianity. |

When St. Patrick traveled to the Ireland to convert the native peoples to Christianity, he used the local beliefs and the Shamrock leaf to illustrate the mystery of the Holy Trinity to the people of Ireland. St. Patrick taught that the one true God was divided into three: The Father, The Son and the Holy Spirit, when preaching Christianity to the Irish people - just as represented by the shamrock.
In some respects the Shamrock is similar to our adoption of the northern European pagan practice of using evergreen trees at Christmas to celebrate the birth of Christ during Christmas celebrations.

When we refer to Ireland as the Emerald Isle, we are referring in part to the rolling hills and dales that are blanketed with the many species of clover or shamrocks that are indigenous to the countryside. The Shamrock, which is a Three-Leaf Clover, is Ireland's most recognized National Symbol, others of course being the Harp, and the Leprechaun - or little people.

Facts about the Shamrock.



The word shamrock comes from the Irish word seamróg or seamair óg, meaning "little clover". There are many, many different varieties of clover, several thousand in fact. Before the arrival of the Christians to Ireland, the Shamrock was considered sacred to the Irish Druids because the three leaves formed a triad. In Celtic art, the tri-spiral was very common and the number three was thought to have magical powers (as are many prime numbers for that matter!).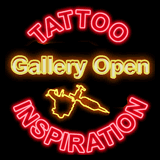 The tradition of wearing Shamrock on Saint Patrick's Day can be traced back to the early 1700's. For good luck, a Shamrock is usually included in the bouquet of an Irish bride, and also in the boutonniere of the groom.
Get inspired by some great images and photos in our Shamrock Inspiration Gallery
See also: Flower & Plant Tattoo Index, Four Leaf Clover, Irish Tattoos
Choose your own shamrock tattoo design from Tattoo-Art.com.
Buy the shamrock tattoo design that's perfect for you.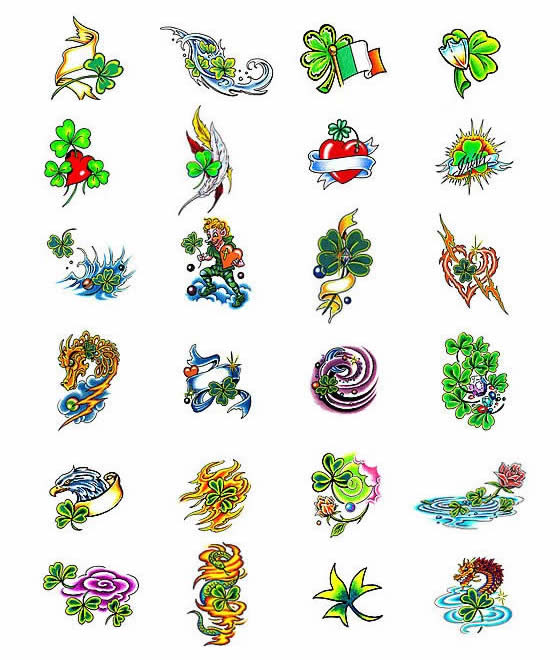 Pick your tattoo design from hundreds of different shamrock tattoo designs by some of the world's best tattoo artists at TattooJohnny.com. Buy your tattoo design here.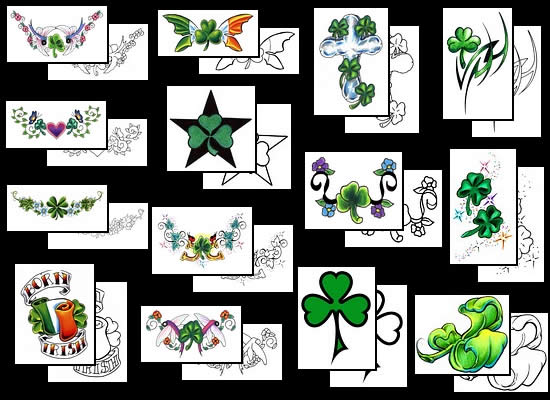 Tattoo designs - S >> Shamrock
---
Tattoo Symbol Index - A B C D E F G H I J K L M N O P Q R S T U V W X Y Z