TATTOO DESIGNS & SYMBOLS - ROSE WITH THORNS
Tattoo Symbol Index - A B C D E F G H I J K L M N O P Q R S T U V W X Y Z
---
Tattoo designs - R >> Roses with Thorns

Rose with Thorns Tattoo Designs - A tattoo of a rose with prominent thorns - the thorns being the means by which the rose protects itself - reminds us that beauty does not come without sacrifice and that caution must be exercised, lest the prick of the thorn draw blood. Love is not without risk. Ecstasy does not come without it's share of agony. The thorny rose tattoo is a perfect way for people to remind themselves of these things.
See also: Flower & Plant Tattoo Index
Choose your own classic rose and thorns tattoo design at Tattoo-Art.com
Find and buy the rose and thorns tattoo design that's perfect for you.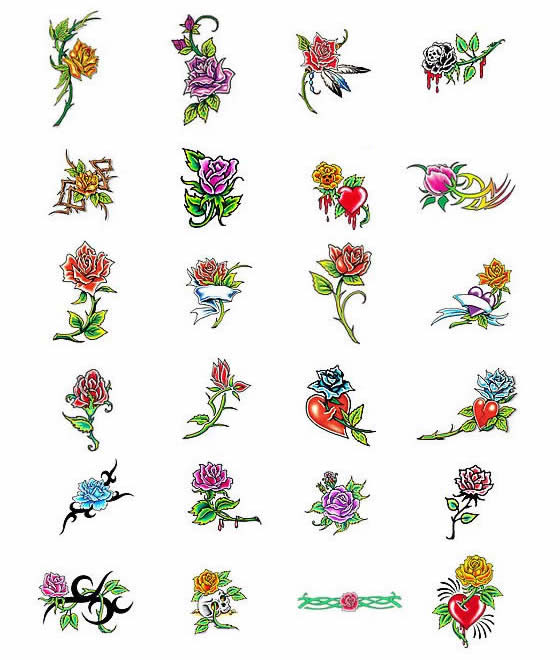 Choose your tattoo from great Rose with Thorns Tattoo Ideas at TattooJohnny.com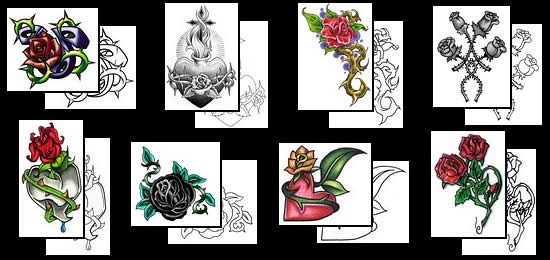 Tattoo designs - R >> Roses with Thorns
---
Tattoo Symbol Index - A B C D E F G H I J K L M N O P Q R S T U V W X Y Z