TATTOO DESIGNS & SYMBOLS - PIRATE TATTOOS
Tattoo Symbol Index - A B C D E F G H I J K L M N O P Q R S T U V W X Y Z
---
Tattoo designs - P >> Pirate
Pirate Tattoos - the word pirate comes from the Latin "pirata" meaning marine adventurer. Some other names for a pirate were buccaneer, freebooter and skimmer. Nautical tattoo designs like pirates, buccaneers and skulls are still a strong favorite with tattoo enthusiasts around the world.
| | |
| --- | --- |
| | A pirate is one who robs or plunders at sea without a commission from a recognised sovereign nation. Pirates usually target other ships, but have also attacked targets on shore. These acts are known as piracy. Unlike the stereotypical pirate with cutlass and masted sailing ship, today most pirates get about in speedboats wearing balaclavas instead of bandanas, using AK-47s rather than cutlasses. |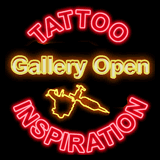 Get inspired by some really great images and photos of pirates in our Pirate Inspiration Gallery
Choose your own pirate tattoo design from Tattoo-Art.com. Find and buy the pirate tattoo design that's perfect for yourself.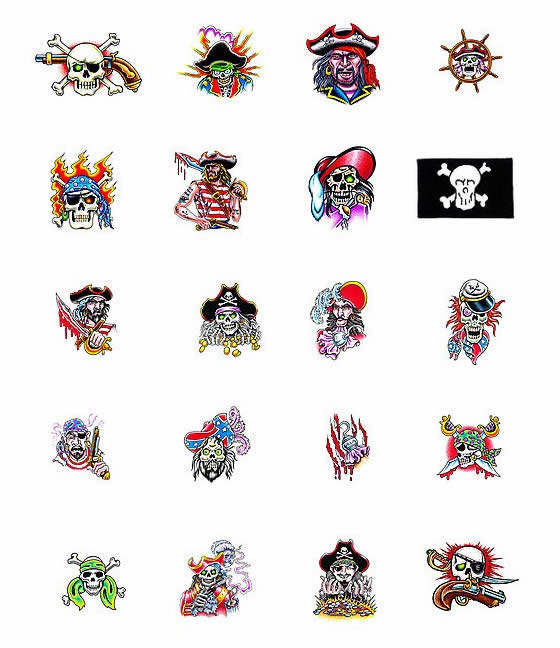 Pick out your Pirate Tattoo and Design from TattooJohnny.com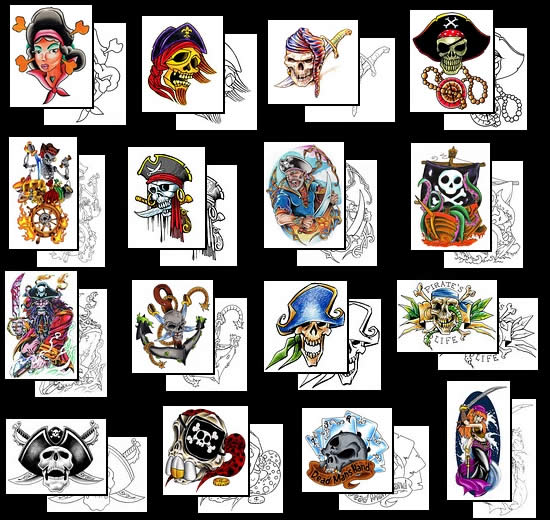 See also: Nautical Tattoo Index, Nautical Tattoo Designs
Tattoo designs - P >> Pirates

---
Tattoo Symbol Index - A B C D E F G H I J K L M N O P Q R S T U V W X Y Z