TATTOO DESIGNS & SYMBOLS - MONOGRAM TATTOOS
Tattoo Symbol Index - A B C D E F G H I J K L M N O P Q R S T U V W X Y Z
---
Tattoo designs - M >> Monograms
Monogram Tattoo Designs - Monograms are traditionally used by individuals and companies to create a distinctive and recognizable logo out of a unique combination of the initials of their name. The initials, usually two or more, are often over-lapped, reversed or arranged in a distinctive pattern.
| | |
| --- | --- |
| | There are thousands of examples of existing monograms that can be found, many that date back centuries. A monogram may be a craftsman's signature on pieces of art such as sculptures and pieces of furniture, especially when the guilds enforced measures against unauthorized participation in the trade. |

An individual's monogram is often a very fancy piece of art for adorning luggage, clothing, etc. Monograms of the names of monarchs are used as part of the insignia of public organizations in kingdoms, such as on police badges. This indicates a connection to the ruler.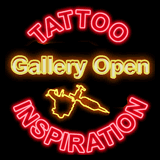 With the advent of the personal computer it has never been easier to create your own personal monogram, and now, on the internet, it is even possible to find videos on how to create your own monograms!
Get inspired by some really great images and photos in our Monograms Inspiration Gallery
See also: Ambigram tattoos, Script tattoos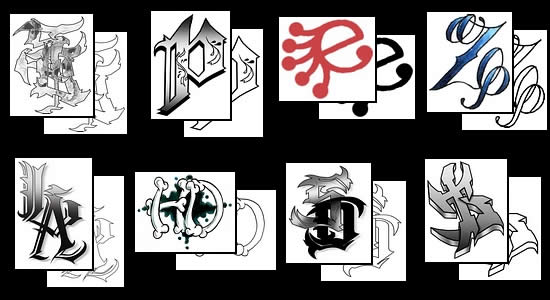 Tattoo designs - M >> Monograms
---
Tattoo Symbol Index - A B C D E F G H I J K L M N O P Q R S T U V W X Y Z