TATTOO DESIGNS & SYMBOLS - JASMINE
Tattoo Symbol Index - A B C D E F G H I J K L M N O P Q R S T U V W X Y Z
---
Tattoo designs - J >> Jasmine
Jasmine Tattoos - Widely cultivated for its flowers, jasmine is enjoyed in the garden, as a house plant, and as cut flowers.
The flowers are worn by women in their hair in southern and southeast Asia. The delicate jasmine flower opens only at night and may be plucked in the morning when the tiny petals are tightly closed, then stored in a cool place until night. The petals begin to open between six and eight in the evening, as the temperature lowers.

Jasmine comes from the Persian word yasmin meaning "Gift from God."

Jasmine is the national flower of the following countries:
It is the Philippines' national flower, where it is known as "Sampaguita", and is usually strung on garlands which are then used to adorn religious images.
Indonesia, where the variety Jasminum sambac is the "puspa bangsa" (national flower), and goes by the name "Melati". It is the most important flower in wedding ceremonies for ethnic Indonesians, especially on the island of Java.
Pakistan, where Jasminum officinale is known as the "Chambeli" or "Yasmine" is the national flower.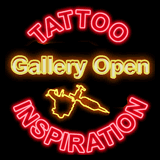 In Syria, it is the symbolic flower of Damascus, which is called the City of Jasmines.
In Thailand, jasmine flowers are used as a symbol of the mother.
Get inspired by some really great images and photos in our Jasmine Inspiration Gallery
See also: Flower & Plant Tattoo Index
Tattoo designs - J >> Jasmine
---
Tattoo Symbol Index - A B C D E F G H I J K L M N O P Q R S T U V W X Y Z