TATTOO DESIGNS & SYMBOLS - EYE of HORUS TATTOOS
Tattoo Symbol Index - A B C D E F G H I J K L M N O P Q R S T U V W X Y Z
---
Tattoo designs - E >> Eye of Horus

Eye of Horus Tattoo Meanings - a continuing indication of the fascination with all things Egypt. The Eye of Horus is the symbol for Horus, the Falcon Sky God. The Eye was a symbol that signified royal power. The ancients believed this symbol of indestructibility would assist in rebirth, due to their beliefs about the soul. The more recent tradition of freemasonry adopted the symbol and as such it has survived to this day, and appears as the Eye of Providence on the recto of the Great Seal of the United States. The Eye of Horus (flanked by Nekhbet and Wadjet) was found under the 12th layer of bandages on Tutankhamun's mummy.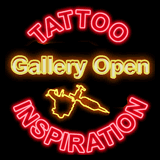 Get inspired by some really amazing images and photos in our Eye of Horus Inspiration Gallery
See also: Lucky Tattoo Index
Choose your own Eye of Horus tattoo design from Tattoo-Art.com. Buy the Eye of Horus tattoo design that's perfect for you.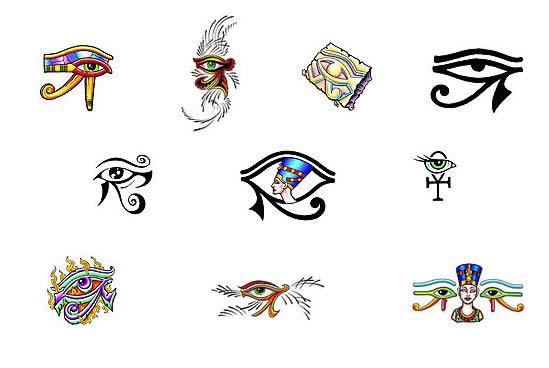 Choose your tattoo from lots of different Egyptian tattoo designs by the world's top tattoo artists and illustrators at Tattoo Johnny.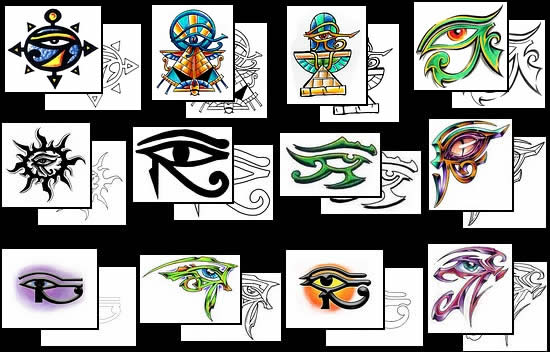 Get Eye of Horus designs on t-shirts, hats, sweatshirts, bags & more.
Tattoo designs - E >> Eye of Horus
---
Tattoo Symbol Index - A B C D E F G H I J K L M N O P Q R S T U V W X Y Z