TATTOO DESIGNS & SYMBOLS - DREAMCATCHERS
Tattoo Symbol Index - A B C D E F G H I J K L M N O P Q R S T U V W X Y Z
---
Tattoo designs - D >> Dreamcatcher
Dreamcatcher Tattoo Meanings - The image and symbol of the Native American Dream Catchers are a tattoo design that has captured the imagination of body art enthusiasts for more than a generation. The Dreamcatcher tattoo is a powerful symbol of protection, acting as an amulet or talisman against evil and harm.
| | |
| --- | --- |
| | Native Americans have been weaving Dream Catchers for thousands of years. The earliest examples may have been woven by the nimble fingers of the Ojibeway people. Small willow hoops holding the spider-web weave were hung over the cradles of children. They believed that the web caught hold of everything evil, while sweet dreams passed down to the sleeping infant along the soft feathers that were attached. But other interpretations and oral traditions have come down from different tribes of First Nations. |


The Lakota legend tells of a vision that came to their spiritual leader. He encountered 'the great teacher of wisdom' disguised as a spider, who spoke to him of the life-cycle of the human. While the wise one talked, he spun a web across the elder's willow hoop. The perfect circle of the web symbolized the catcher and holder of good ideas, while the hole in the centre allowed the bad ones to pass through. Dream Catchers soon found their place above the sleeping people, catching the good dreams and sending the evil ones away down the hole in the centre.
| | |
| --- | --- |
| | The original hoops were believed to have been about three and a half inches in diameter, with a web made of nettle-stalk fibre, dyed red. Later on, the hoops were hung with soft feathers. The figure '8' is significant in the construction of the spiral, representing the eight legs of the spider. Some traditions have a stone placed in the middle, representing the spider, while more recent legends keep the centre hole open. |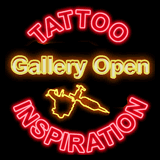 The turmoil wrought by 'civilization' in recent centuries almost destroyed the tradition of the Dream Catcher, but today it is more popular than ever. Belief in its healing powers has gained a place of respect outside Native American cultures. Testimonials abound of nightmares disappearing, nocturnal fears evaporating, and sweet dreams visiting those who slumber beneath their very own Dream Catcher.
Get inspired by some great images and photos in our Dreamcatcher Inspiration Gallery

See also Native American, Spider
Choose your own classic dreamcatcher tattoo designs at Tattoo-Art.com.
Find and buy the perfect dream catcher design for yourself.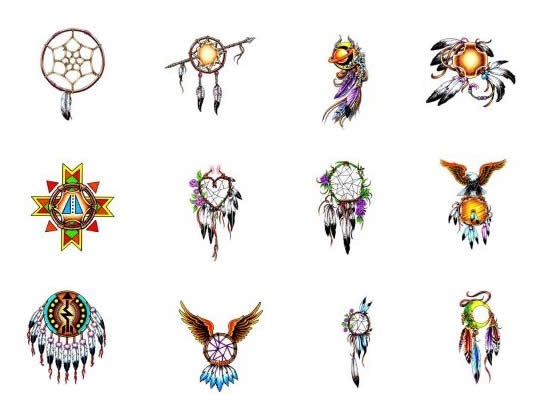 Check out all these different dreamcatcher tattoo designs by some of the world's top tattoo artists and illustrators.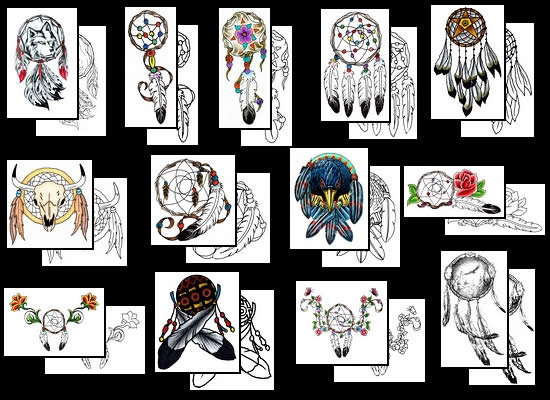 Tattoo designs - D >> Dreamcatcher
---
Tattoo Symbol Index - A B C D E F G H I J K L M N O P Q R S T U V W X Y Z