TATTOO DESIGNS & SYMBOLS - DICE TATTOOS
Tattoo Symbol Index - A B C D E F G H I J K L M N O P Q R S T U V W X Y Z
---
Tattoo designs - D >> Dice

Dice Tattoo Meanings - Dice or a pair of dies, are the familiar numbered cubes that we all used to use to play Yahtzee as children, or any other games of chance in which the random tumbling of the dies determines the games outcome. Games of chance and gambling using dice or similar objects is common in many cultures around the world.
| | |
| --- | --- |
| | Dice games, by their very nature, tend to rely much more on luck than skill. As tattoo designs, dice are a metaphor for life. As players we can no more determine or predict the numbers that will turn up on a pair of dice than we can predict the future in a capricious universe. Sometimes in life, as in games of chance, it is more important to be lucky than to be talented. |


Although sometimes referred to as a "lucky" symbol, or one of good fortune, dice are often featured in tattoo designs that highlight the perils of gambling, such as in "Man's Ruin". Dice are often featured with other vices, including playing cards, drugs and alcohol, guns, race horses and women of easy virtue.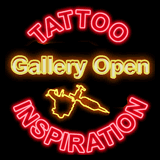 The expression, "To roll the dice", implies taking a risk in which the outcome is unknown and beyond the control of the individual. It implies that the results of the die being cast is left entirely to fate and chance. Similarly, the expression, "The die are cast", means that once the dice have been set in motion and rolled, the outcome is indeterminable.
Get inspired by some great images and photos in our Dice Inspiration Gallery
See also: Lucky Tattoo Index
Choose your own dice tattoo design from Tattoo-Art.com.
Find and buy the dice tattoo design that is perfect for you.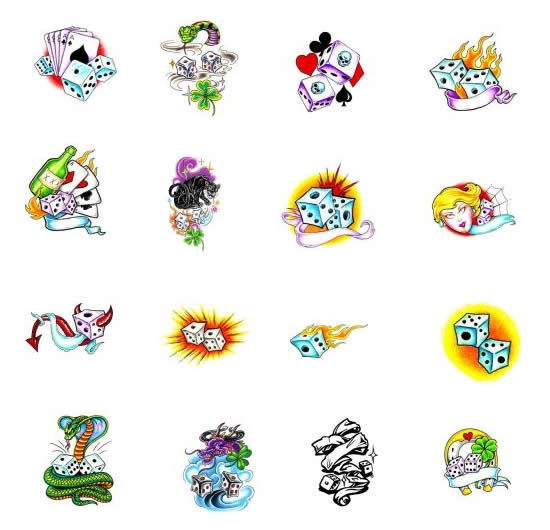 Choose your own Dice Tattoo Design by the world's top tattoo artists and buy your tattoo design at Tattoo Johnny.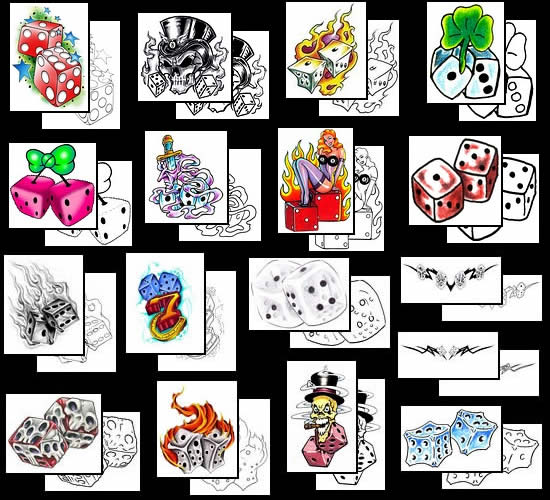 Tattoo designs - D >> Dice
---
Tattoo Symbol Index - A B C D E F G H I J K L M N O P Q R S T U V W X Y Z