TATTOO DESIGNS & SYMBOLS - CHERRY BLOSSOM TATTOOS
Tattoo Symbol Index - A B C D E F G H I J K L M N O P Q R S T U V W X Y Z
---
Tattoo designs - C >> Cherry Blossoms
Cherry Blossom Tattoo Design Meanings - In Japan, cherry blossoms (sakura) are a metaphor for life. A brief, brilliant blooming, followed by the inevitable fall.
Cherry blossom is a symbol of female beauty and sexuality. Additionally, the cherry blossom is the Chinese symbol of feminine principal it also symbolized love in a language of herbs.

The cherry blossom is a common symbol in traditional Japanese woodblock art dating back many centuries, and as a consequence is often featured in Japanese tattooing which has drawn artistic inspiration from the woodblock prints for several centuries.



Bushido, the samurai's code, takes the cherry blossom as its emblem. The blooming of the cherry tree is the purest manifestation of beauty in Japanese culture, but then the blossom swiftly fades and is scattered by the wind. This is the perfect death for a true warrior, who has lived with constant awareness and acceptance of the precariousness and transitory nature of existence. The essence of Bushido, or the Way of the Warrior, is that the true Samurai lives every day knowing it may well be his last. A samurai's motto is, "This is a good day to die". The cherry blossom as a tattoo design is a powerful reminder that life is fleeting and we must live in the present and cherish every waking moment, for it may well be our last.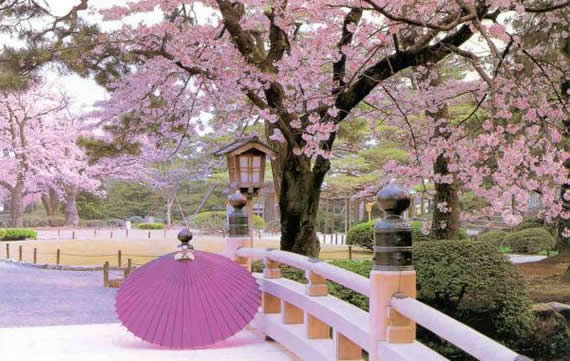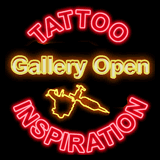 The Spring equinox is the time of cherry blossoms, a season of religious celebrations that feature invocations for a plentiful harvest. In this respect, the cherry blossom is seen as a symbol of prosperity and good luck. While the cherry fruit was a dominant symbol on a samurai's sword sheath, it's the blossom of the tree that's quintessentially Japanese and which figures prominently in Japanese tattoo art.
Get inspired by some really amazing images and photos in our Cherry Blossom Inspiration Gallery
See also: Cherry Tattoos, Flower & Plant Tattoo Index, Japanese Tattoo Index, Love Tattoo Index
Choose your own cherry blossom tattoo design from Tattoo-Art.com.
Buy the cherry blossom tattoo design that is perfect for you.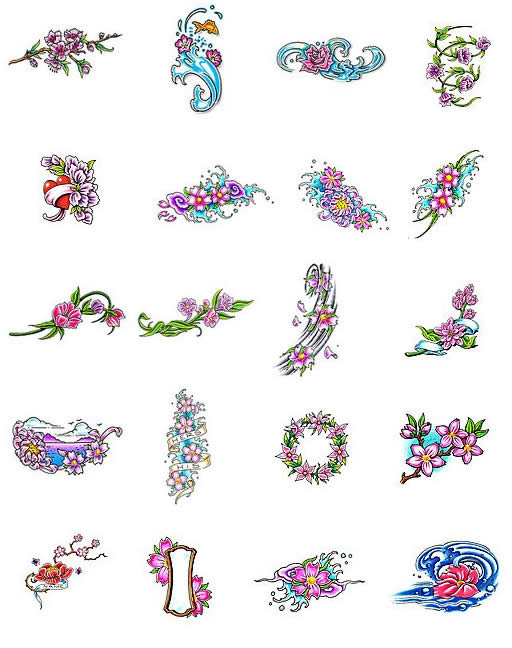 Choose your tattoo from Cherry Tattoos and Designs from the world's top tattoo artists at TattooJohnny.com and buy the cherry blossom design for you.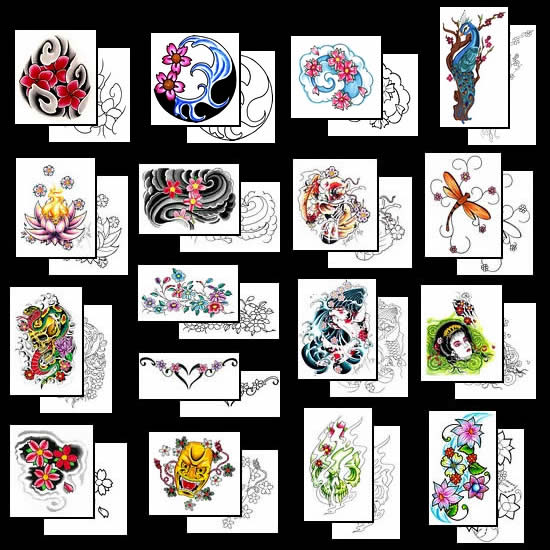 Tattoo designs - C >> Cherry Blossoms
---
Tattoo Symbol Index - A B C D E F G H I J K L M N O P Q R S T U V W X Y Z