TATTOO DESIGNS & SYMBOLS - ANCHOR TATTOOS
Tattoo Symbol Index - A B C D E F G H I J K L M N O P Q R S T U V W X Y Z
---
Tattoo designs - A >> Anchor
Anchor Tattoo Design Meanings - The Anchor tattoo is a design that has been a fixture of modern western tattooing for the better part of two centuries, and has even more ancient symbolic roots going back several millennia.
| | |
| --- | --- |
| | The anchor symbol is often incorporated with other design elements and is a central nautical design theme of many military service tattoos, particularly those tattoos found among sailors, marines and naval aviators. Other common design elements found with anchors are sailing ships, mermaids and other nautical symbols. |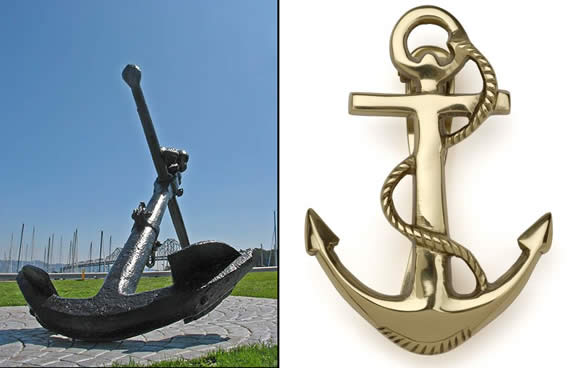 The anchor is a favorite of individuals who are associated with marine or naval careers, and is closely identified with sailors all over the world. Many young sailors got an anchor tattoo after their first crossing of the Atlantic.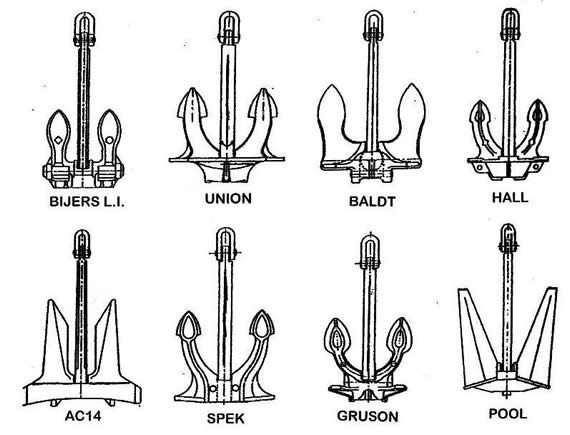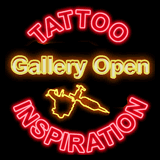 In ancient times the anchor, like the fish, was a symbol with ties to the early Christian church. An anchor tattoo can be thought of as holding one steadfast, like an anchor holding a great sailing ship safe in harbour, against winds and currents that might carry it astray.
Get inspired by some really amazing images and photos in our Anchor Inspiration Gallery
Choose your own anchor tattoo design from Tattoo-Art.com.
Find and buy the anchor tattoo design that's perfect for you.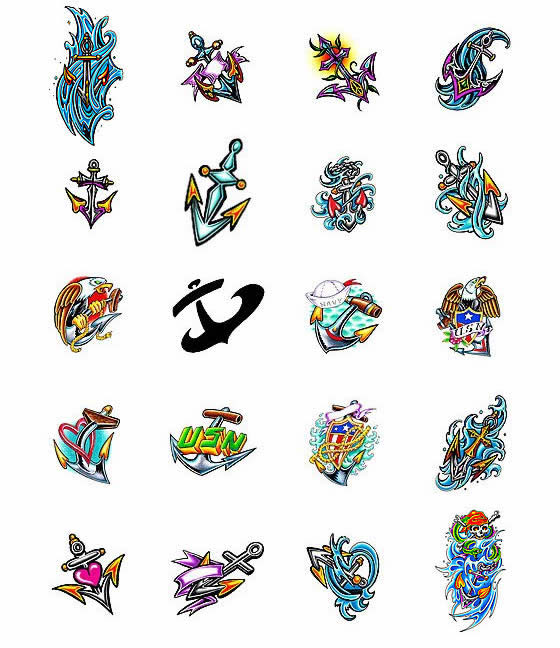 Choose your Anchor Tattoo Design from the world's top tattoo artists at TattooJohnny.com and buy the anchor design that's perfect for you.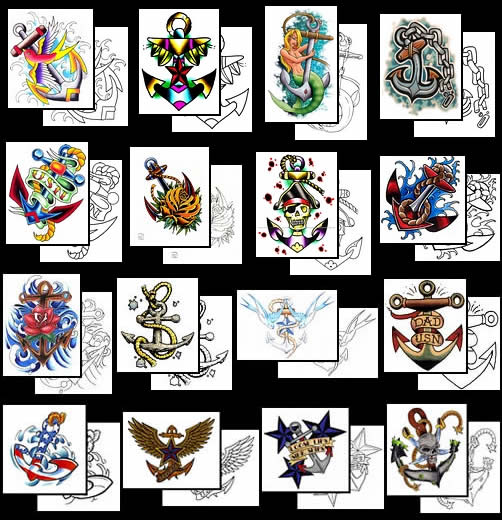 See also: Nautical Tattoo Index, Nautical Tattoo Designs
Tattoo designs - A >> Anchor
---
Tattoo Symbol Index - A B C D E F G H I J K L M N O P Q R S T U V W X Y Z