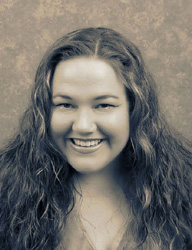 SITA MAE EDWARDS PHOTOGRAPHER

Sita's main area of interest is in working with plus size people to create positive, empowering, beautiful images. More generally she is intrigued by those who are outside the mainstream for any number of reasons, whether that is because of size, orientation, ethnicity, disability or lifestyle. Sita is particularly good with those who aren't comfortable in front of the camera, or who have never before had photographs taken. Her relaxed style is conducive to creating images that reflect the subject's personality, and each of her photographs is truly a collaborative effort.
Ms. Edwards is interested in the story behind the image, and believes the photograph is just the first step in telling it.