PJ REECE: WRITER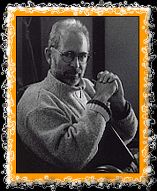 Raised and schooled on Canada's northern prairie, Reece graduated from the University of Alberta in 1967 with a Geography degree, then signed on with CUSO (Canadian University Service Overseas) to conduct a hydrological survey of the rivers in Central Africa.

For 15 years, Reece worked as a cameraman/director pioneering the film industry in Alberta. Known as a cameraman who could travel, Reece's overseas shooting climaxed with four years documenting the Aga Khan's development projects in Asia and Africa. After trading camera for keyboard, Reece studied dramatic writing but emerged once again into the documentary field where he has written, story edited, and directed scores of episodes for American and Canadian network series. Reece is a contributing writer to The Vancouver Courier and teaches writing at Langara Community College. His second novel, Isthmus, was published in 2006.

Articles:

LITERARY INK:
The Girl with the Dragon Tattoo
A book review. Read article

Tattoos and the Heart of Fiction:
Tattoos and a story's plot. Read article

ANCIENT TATTOOS:
Theories of Heaven and Earth
Read Reece's history of ancient tattoos. Read article

Erotic Tattoos: Manufacturing Desire
Read Reece's examination of the tattoo as he explores how and why erotic tattoos actually work. Read article

What Makes a Good Tattoo
Read Reece's examination of what makes a good tattoo. Read article


Check out PJ's website www.pjreece.ca

Contact PJ Reece at pj@vanishingtattoo.com
Feature Films:
Urban Safari
Reece's first big-screen credit is a wacky escapade set in a Manhattan apartment. An insanely ambitious family tries to maintain the illusion of success.
Days of Black and White
Finalist (top 8 out of 4000 entries) in the prestigious Nicholl Screenwriting Fellowship Competition sponsored by the Academy.
Broadcast Documentaries:
The Shining Mountains (2005)
Writer. Four one-hours for National Geographic and History Channel.
Radical Attitudes: The Architecture of Douglas Cardinal (2004)
Writer. 'Leo Award' for Best Arts Documentary. For Bravo! Jim Hamm Productions
The Vanishing Tattoo (2003)
Writer on this National Geographic series pilot that follows two Canadian tattoo hunters on their quest to discover meaning in Borneo's tribal tattoos.
Spirit Wrestlers (2001)
Writer. Feature documentary about the 100 year saga of Canada's Doukhobors. For History Channel. Jim Hamm Productions.
Weird Weddings - the series
(2001-2003)
Creative Director. Bored with tradition, this collection of lovers young and old exchange vows-wherever. Life Network.
Weird Homes - the series
(1999-2002)
Creative Director and Writer for this Gemini Award winning show that looks at eccentrics living in the strangest of places. For Life Network.
Standing Up (1999)
Writer. An hour doc that examines divorce through the lives and the humour of three stand-up comedians. Vision/Baton.
Storm Warning! (1998)
Episode Producer, Writer, Director for U.S. Discovery Channel's highly-rated show about people at the mercy of bad weather.
Turning Down the Heat (1998)
Writer for this CBC Nature of Things hour that documents world-wide solutions to global warming.
B.C. Hydro's "ElectroJuice"
earned an invitation to be screened for an Oscar nomination in 1993. The same writing credit earned Reece a runner-up citation in the first John Cleese Award for Humour at the 1994 Cindy Awards in Los Angeles.