Wanted Movie Synopsis: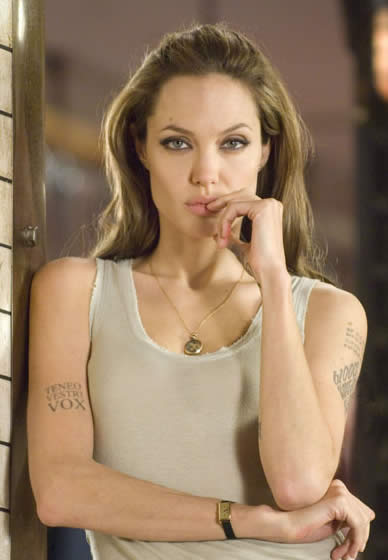 Based upon Mark Millar's explosive graphic novel series and helmed by stunning visualist director Timur Bekmambetov & creator of the most successful Russian film franchise in history, the Night Watch series & Wanted tells the tale of one apathetic nobody's transformation into an unparalleled enforcer of justice. In 2008, the world will be introduced to a hero for a new generation: Wesley Gibson.

25-year-old Wes (James McAvoy) was the most disaffected, cube-dwelling drone the planet had ever known. His boss chewed him out hourly, his girlfriend ignored him routinely and his life plodded on interminably. Everyone was certain this disengaged slacker would amount to nothing. There was little else for Wes to do but wile away the days and die in his slow, clock-punching rut.

Until he met a woman named Fox (Angelina Jolie).

After his estranged father is murdered, the deadly sexy Fox recruits Wes into the Fraternity, a secret society that trains Wes to avenge his dad's death by unlocking his dormant powers. As she teaches him how to develop lightning-quick reflexes and phenomenal agility, Wes discovers this team lives by an ancient, unbreakable code: carry out the death orders given by fate itself.

With wickedly brilliant tutors & including the Fraternity's enigmatic leader, Sloan (Morgan Freeman) & Wes grows to enjoy all the strength he ever wanted. But, slowly, he begins to realize there is more to his dangerous associates than meets the eye. And as he wavers between newfound heroism and vengeance, Wes will come to learn what no one could ever teach him: he alone controls his destiny.

Release Date: June 27th, 2008
Official Site: www.wantedmovie.com
MySpace: www.myspace.com/wantedmovie
Genre: Fantasy-Thriller
Rating: R
Studio: Universal Pictures
Cast: Angelina Jolie, James McAvoy, Morgan Freeman, Common, Terence Stamp and Thomas Kretschmann
Directed by: Timur Bekmambetov
Screenplay by: Michael Brandt & Derek Haas and Chris Morgan
Story by: Michael Brandt & Derek Haas
Based on the Series of Comic Book by: Mark Millar and J.G. Jones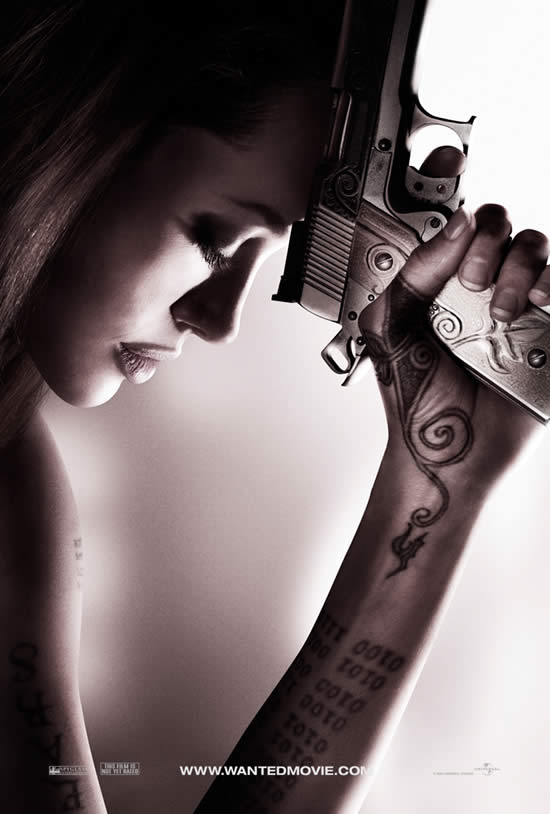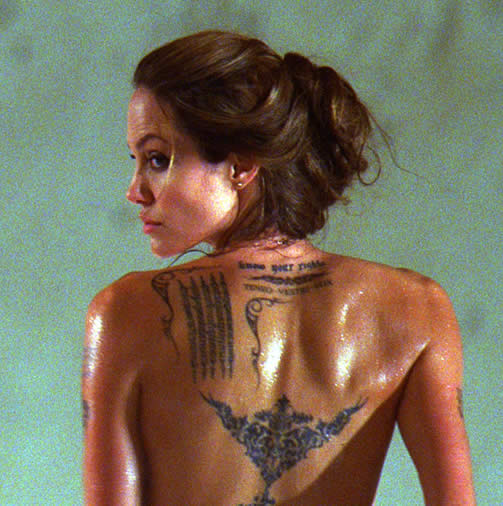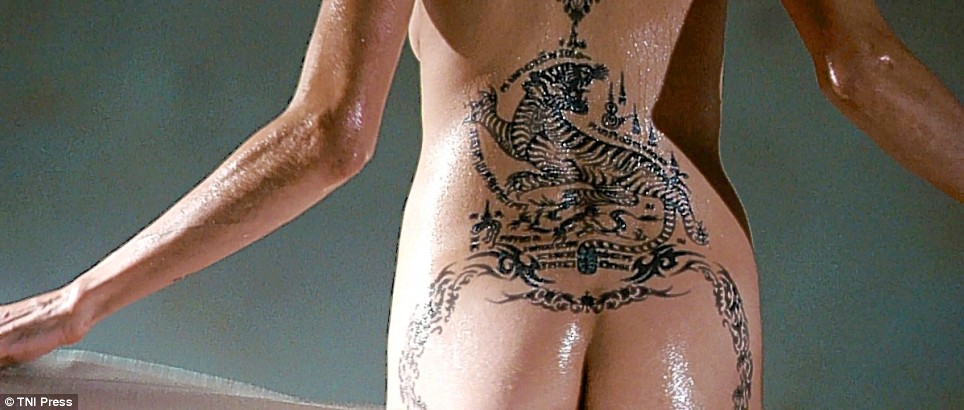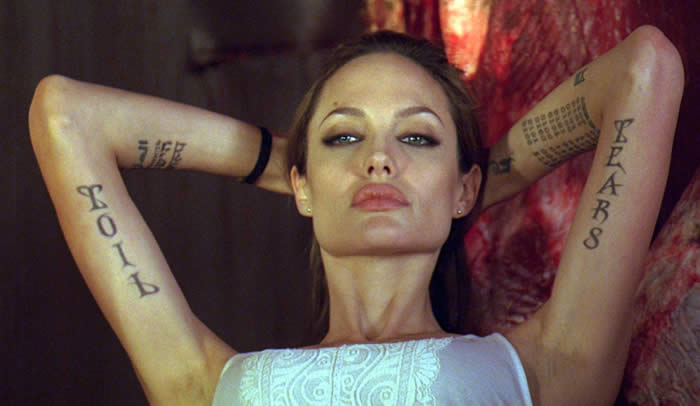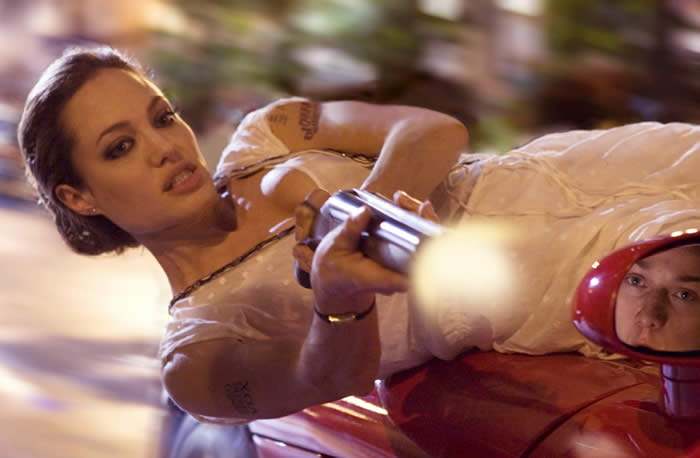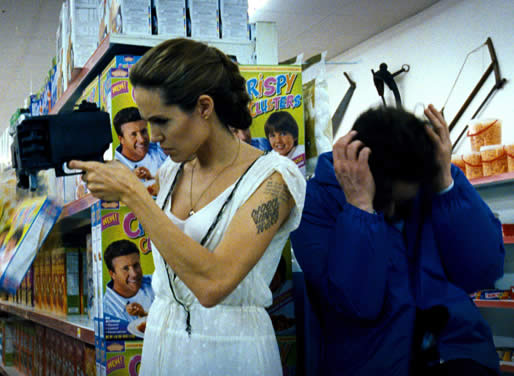 SIR Winston Churchill has received too many tributes to count. But he has never been honoured quite like this.

Angelina Jolie has revealed that two of the tattoos she acquired for her latest film Wanted are a homage to Britain's World War II leader.

The words in gothic script on her upper arms come from a speech Sir Winston made on the day he took office in 1940.

In an interview for US television, Jolie said: "We tried to focus the tattoos on themes related to this sense of justice.

"From Churchill's speech, 'We have nothing to offer but blood, toil, tears and sweat', I had 'toil' and 'tears'."

For Jolie, playing a trained killer called Fox in Wanted was a relief from the usual experience of having her extensive body art collection covered up.

"Instead of taking mine away, which we have to do in every film, we ended up leaving mine and adding more," she said.

"I have 'strength of will' in one language, and we added it in four other languages on my arm.

"'Know Your Rights' is printed in English on the back of my neck, and again in Latin as well."

After the birth of her twins, she will have the map co-ordinates of their place of birth tattooed on her arm.
Celeb Tattoos | Facts & Stats | Tattoos Designs & Symbols | History | Culture | Links | Tattoo Galleries