Inked Icons of South Beach are Back:
Tattoo Artists of TLC'S 'MIAMI INK' Return for New Episodes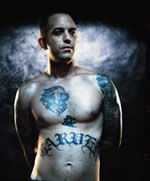 MIAMI, Dec. 16 /PRNewswire/ -- Skin is in! With tattooing becoming more socially acceptable for men and women alike, the trend-setting series MIAMI INK returns to TLC. With a new special and 10 all-new episodes, artists Ami James, Chris Nunez, Chris Garver and Darren Brass -- along with apprentice Yoji Harada -- bring viewers more compelling stories and insights into the intriguing world of tattoo artistry and into their own lives. Popular artist Kat von D -- who joined the cast after Darren Brass broke his elbow last season -- also will return to SoBe for several more episodes, adding her expertise, creativity and funky personality to the mix. MIAMI INK: Hawaii airs Sunday, January 8 at 9 PM (ET/PT); the 10 new episodes of MIAMI INK will air beginning Tuesday, January 10 at 10 PM (ET/PT).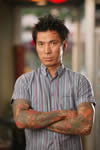 In MIAMI INK, TLC's cameras captured all the action as these best friends, life-long brothers and creative craftsmen banded together to open a successful tattoo shop in South Beach. From the hilarious-yet-relatable drama surrounding Yoji's continuing apprenticeship to the stress of managing the shop's finances to the challenge of wowing customers and continuously attracting new clientele, the guys have had their hands full.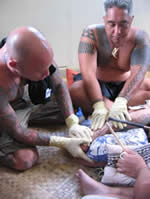 During MIAMI INK: Hawaii, Ami James and Chris Garver travel to the Hawaiian island of Oahu to meet Keoni Nunez, a master of traditional Polynesian tattooing. This trip is both a professional and spiritual journey for Ami and Chris. Keoni teaches them about the ancient art of tapping and gives each of them a traditional-style tattoo. The guys also guest artist at a shop in Honolulu and tattoo six colorful locals. Along the way they meet up with their friends, Sunny Garcia and Rico Jimenez, professional surfers who take them to catch some waves, party at their beach house and mingle with the beautiful women of the island.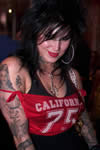 The debut season of the series, which premiered this July to praise from critics and audiences alike, focused on the stories of the clients visiting MIAMI INK. Audiences learned that there is more to tattoos than meets the eye, and now they learn the same about our artists. New episodes provide viewers with a deeper look into the lives of the men who create these complex, beautiful and meaningful works of art. From their family histories to their current romantic prospects to their relationships with each other, viewers are given a glimpse into the motivations and passions behind the artists' careers.

In a Zogby Poll commissioned by TLC in 2005 on the heels of the successful premiere of MIAMI INK, more than half of respondents (54 %) believed tattooing to be a form of artwork.*

Viewers can also go online to http://www.miami-ink.com for exclusive video biographies on our resident artists, online galleries of the guys' artwork, listings of some of the famous celebrities and athletes they have worked on, background on tattoos and much more. One of the most popular features has been the "View and Vote," where users upload photos of their tattoos while other users vote on how much they like the tattoo. Podcasts are also coming in January 2006. MIAMI INK fans will be able to download and listen to weekly behind-the-scenes interviews with the crew. The podcasts will also feature fans sharing the stories behind their own tattoos.

MIAMI INK is produced by Original Media for TLC. Charlie Corwin is the executive producer for Original Media, and Matt Gould is the executive producer for TLC.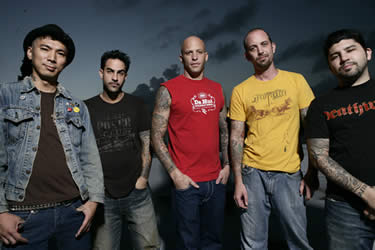 Discovery Communications, Inc. is the leading global real-world media and entertainment company. Discovery has grown from its core property, the Discovery Channel, first launched in the United States in 1985, to current global operations in more than 160 countries and territories with 1.3 billion cumulative subscribers. DCI's over 90 networks of distinctive programming represent 25 network entertainment brands including TLC, Animal Planet, Travel Channel, Discovery Health Channel, Discovery Kids, Discovery Times Channel, The Science Channel, Military Channel, Discovery Home Channel, Discovery en Espanol, Discovery Kids En Espanol, Discovery HD Theater, FitTV, Discovery Travel & Living (Viajar y Vivir), Discovery Home & Health and Discovery Real Time. DCI's other properties consist of Discovery Education and Discovery Commerce, which operates 120 Discovery Channel Stores. DCI also distributes BBC America in the United States. DCI's ownership consists of four shareholders: Discovery Holding Company , Cox Communications, Inc., Advance/Newhouse Communications and John S. Hendricks, the Company's Founder and Chairman.

* In a nationwide telephone poll of 1,042 interviewees conducted between July 26 and 30, 2005, seven questions about tattooing were asked. The margin of error is +/- 3.2 percentage points.

Artwork is available at http://www.press.discovery.com

CONTACT: Brian Eley of TLC, +1-240-662-2957, Brian_Eley@discovery.com; or Corey Scholibo, +1-323-822-4828, CS@ID-PR.com, Ed Choi, +1-323-822-4831, ed@ID-PR.com, both for TLC

Web site: http://www.discovery.com http://www.miami-ink.com

Disclaimer: Information contained on this page is provided by companies featured through PR Newswire. PR Newswire, WorldNow and this Station cannot confirm the accuracy of this information and make no warranties or representations in connection therewith.