Celeb Tattoos | Facts & Stats | Tattoos Designs & Symbols | History | Culture | Links | Tattoo Galleries

Sergio Leonel Agüero del Castillo (born on June 2, 1988 in Quilmes, Buenos Aires Province) is an Argentine football Striker, who plays for Atlético Madrid in the Spanish First Division.

His nickname, Kun, was born when some classmates noted that his hairdo looked like that of Japanese anime character "Kum Kum."

Sergio Kun Agüero started playing for Argentine First Division Club Independiente becoming the youngest player to debut in the Argentine First Division at 15 years and 35 days (On July 7, 2003, against Club Atlético San Lorenzo), breaking the record previously established by Diego Maradona in 1976. Agüeros performances early in his career, particularly during the 2005 Torneo Apertura, led to him being linked with several European clubs.

My tattoo reads 'Kun Aguero' on my right forearm in Elvish script.

Want to find out what some of Sergio's tattoo designs & symbols mean? Check out: Elvish Script.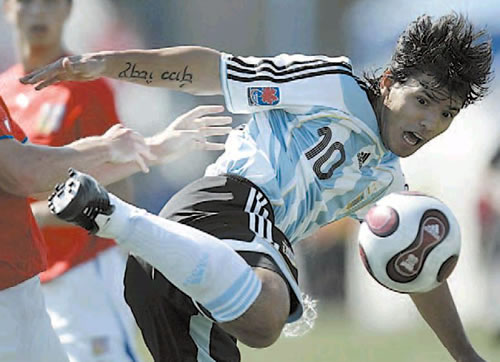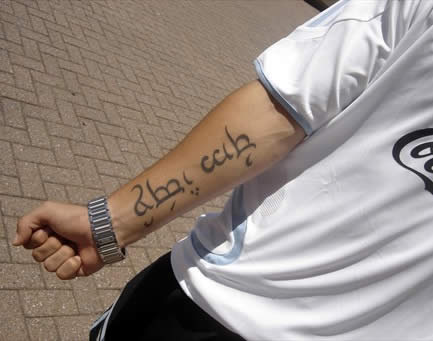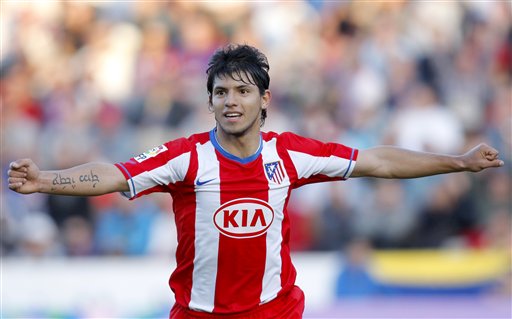 Back :: Celebrity Tattoos :: Our Search for Tribal Tattoos :: Home
Celeb Tattoos | Facts & Stats | Tattoos Designs & Symbols | History | Culture | Links | Tattoo Galleries