TARGET THIS SITE WITH GOOGLE ADS
Use the power of Google to place your ads directly on this site with Google placement targeting. Follow this link and find out out how easy it is to do.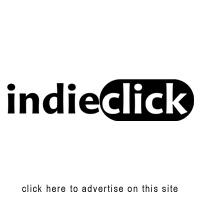 TARGET THIS SITE WITH INDIECLICK
IndieClick represents more than 200 important online destinations for music, film/entertainment, culture and community.

They work with advertisers and agencies to deliver advertising and branding campaigns to our discerning audience of more than fifty million 13-35 year olds within online communities, widgets, viral video, blogs, films and digital products.
VANISHING TATTOO BANNER ADVERTISING INFORMATION
Banner ad rates below are for 30 - 60 day campaigns
CPM = Cost per thousand impressions. If you have a specific budget amount we will spread the views out over the campaign period you choose.
Banner Type

728 x 90 top of page
Cost $5 CPM

468 x 60 top of page
Cost $3 CPM

120 x 600 Skyscraper (left side under navigation)
Cost $5 CPM

120 x 90 or 120 x 60 button, above fold
Cost $2 CPM

468 x 60 bottom of page
Cost $2 CPM

If you are interested in a longer-term arrangement, we can offer a 15% rate discount for a six month campaign and a 25% rate discount for a one-year campaign.
VANISHING TATTOO ADVERTISING INFO
Vince Hemingson
Phone: 604.331.0333
ads@vanishingtattoo.com
The Vanishing Tattoo Documentary Press Kit